July 27, 2012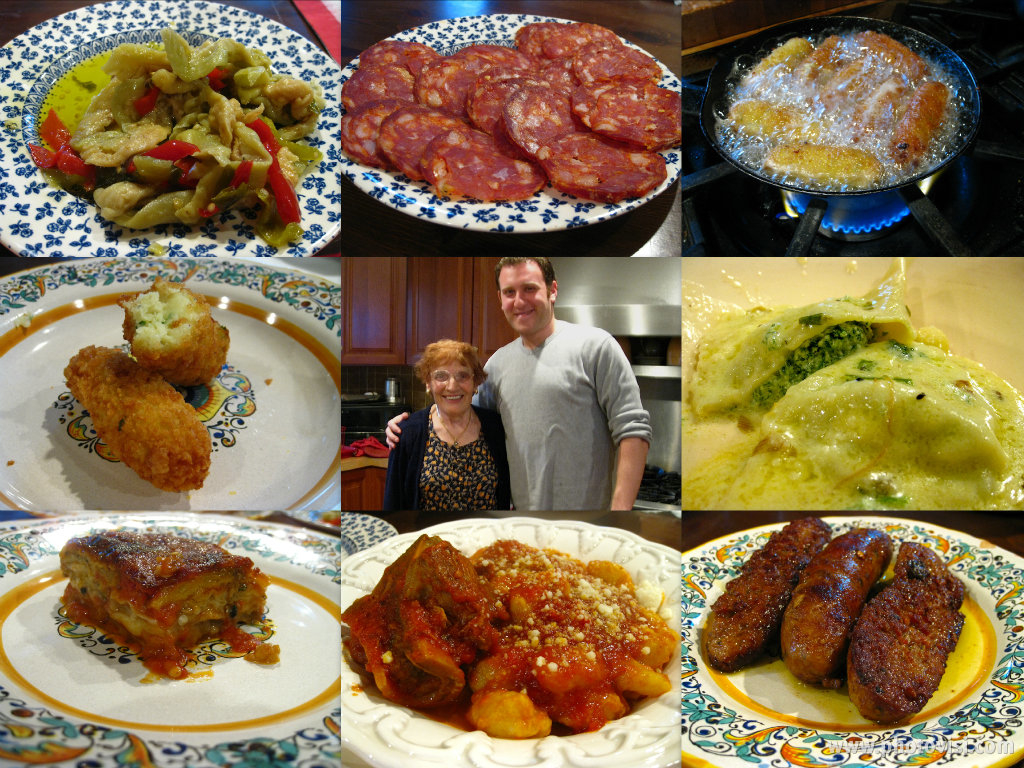 In the opening intro of ABC's hit food TV show The Chew, Chef Mario Batali says "There are two types of people: Italians and those who wish they were Italian." If you've ever wondered what this means, eat a meal cooked from scratch by a real Italian nonna (grandmother) and you will understand; it's pure food bliss. You can taste the years of practice and tradition, passed through the generations from some quaint Italian village, in every bite.  And thanks to my friends Eric and Caterina Cook, I was privy to a home cooked meal from Caterina's Calabrian Nonna and now, I don't think I ever want to go out for Italian food again.
Of course I had no idea what I was in for upon sitting down at Caterina's mom's kitchen table. When Eric and I used to work together, Nonna made him the guy everyone wanted to trade dinners with.  He would occasionally share leftovers from some Sunday feast Nonna had prepared; a potato croquette here, a piece of eggplant parmesan there. Whatever it may be, it was always delicious and I never wanted to miss it.
The meal began light and bright; a delicate salad of lightly fried strands of eggplant tossed with red and green pepper all marinated in hearty olive oil.  Nonna was starting me off slow.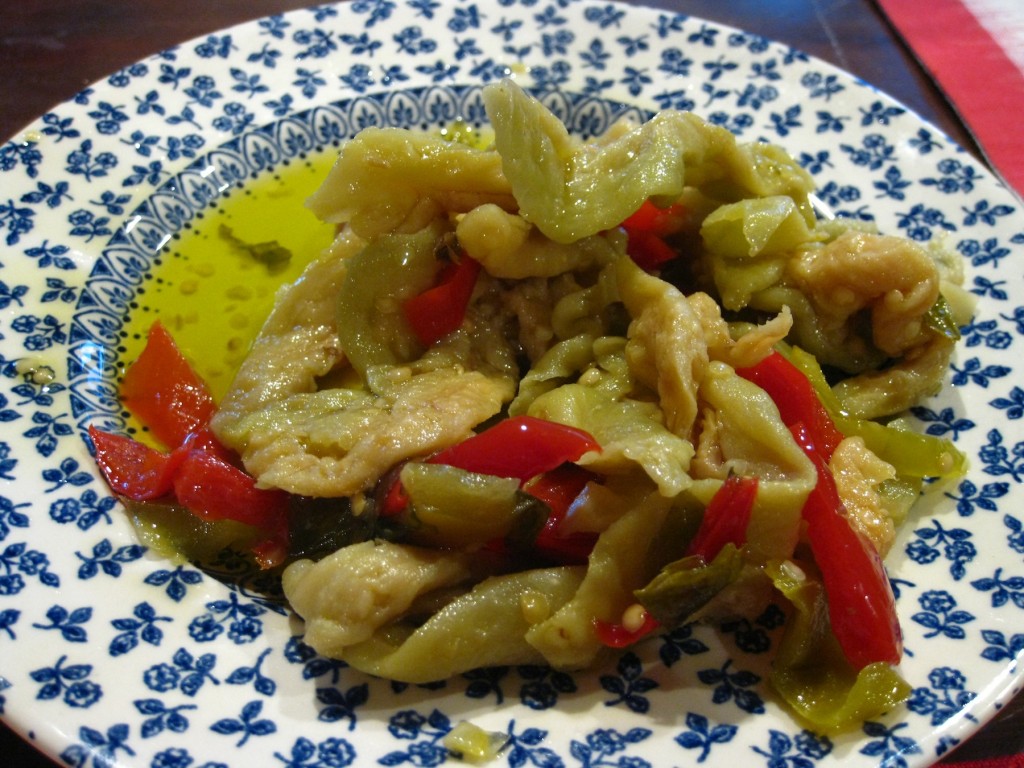 Vegetables quickly gave way to some of the finest soppressata I have ever tasted. Nonna made this spicy pork sausage by hand and hung it to air dry for a few weeks. Each thinly sliced wheel tasted of fat, garlic, and chile, and after a few bites it would just melt away. I wanted to hide in a corner somewhere with my back to everyone and make the entire plate disappear.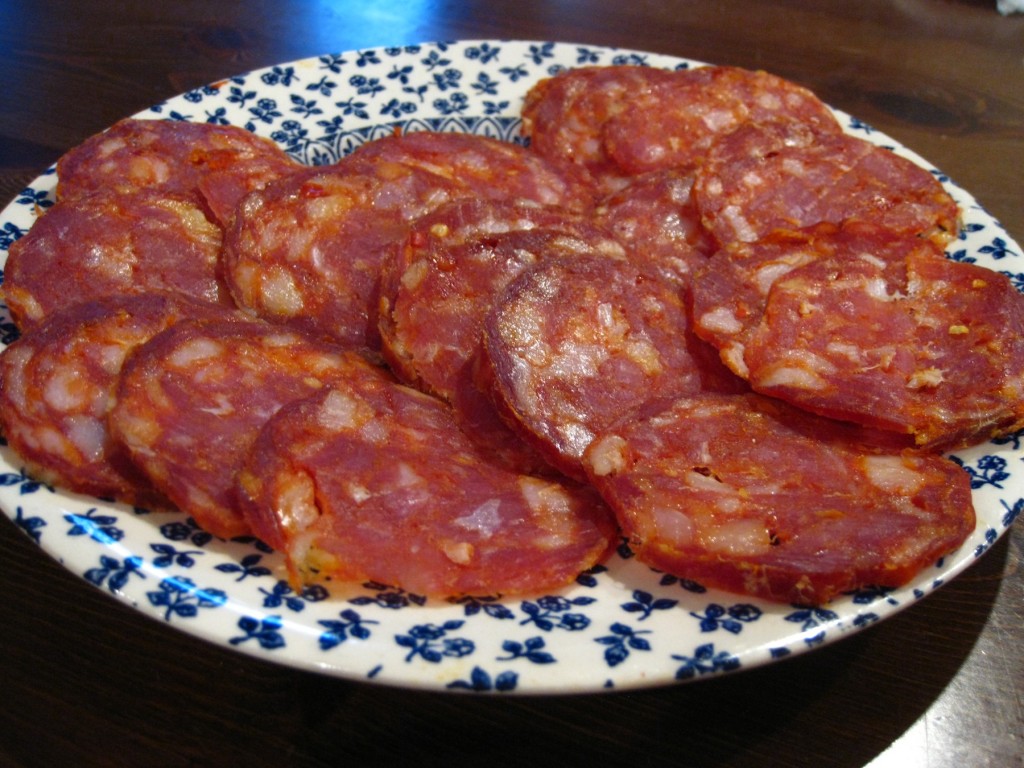 Before I could run off with the cured meat, the sound of frying oil diverted my attention to the stove where Nella, Nonna's daughter and Caterina's Mom, was pan frying some potato croquettes.  Eric had previously brought me these at work where we would reheat them in the microwave. Fried food is usually terrible from the microwave but I never missed a chance to devour Nonna's croquettes if they were being offered.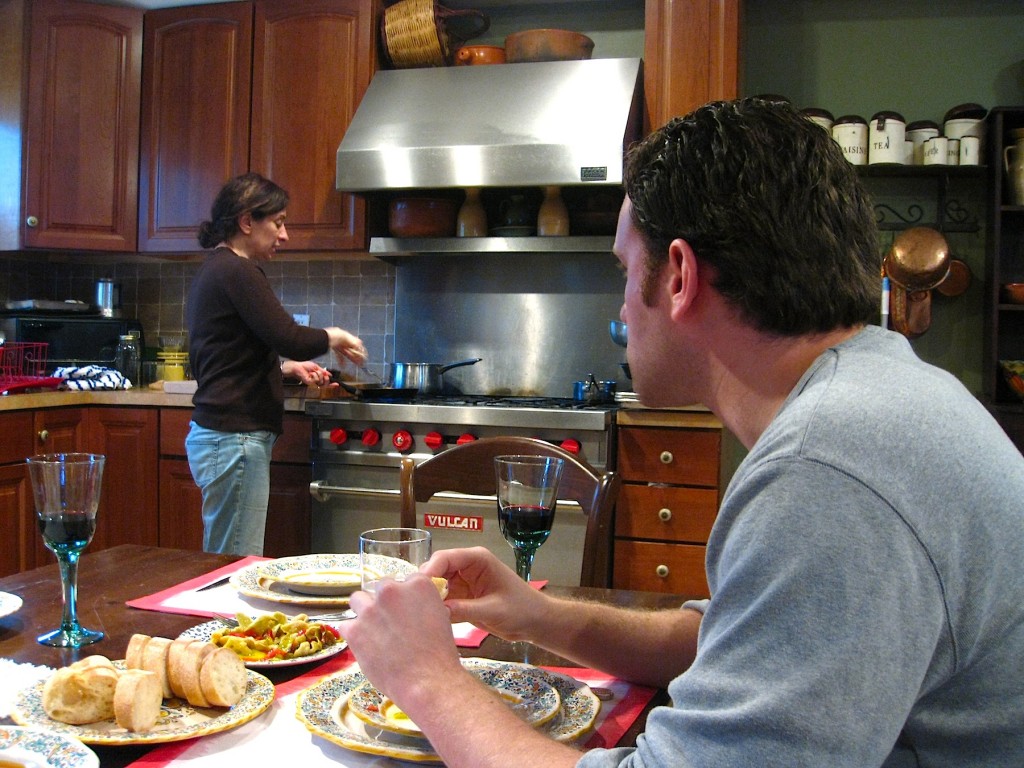 The site of these golden croquettes coming to life in their bath of hot oil made it very easy to forget the fried food warning legions of doctors offered me through the years.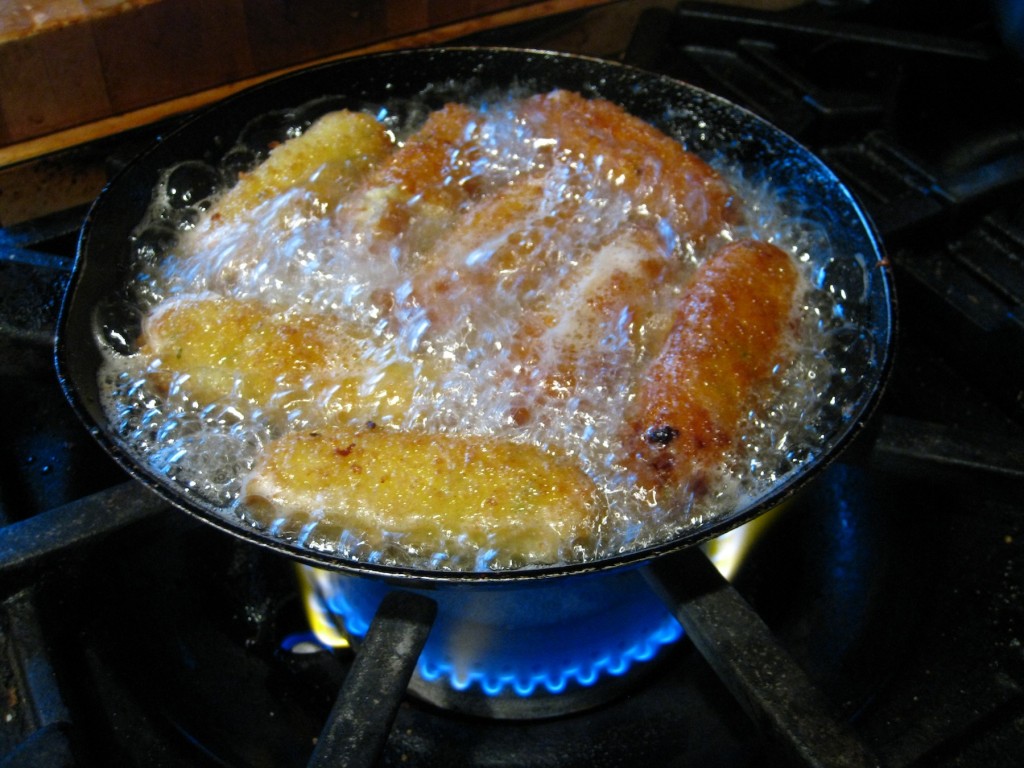 Just look at how perfectly it all comes together. The photo does not begin to do justice to the knee-weakening richness of the parmesan and parsley infused mashed potatoes within each croquette.  I think I could eat about 36 of these.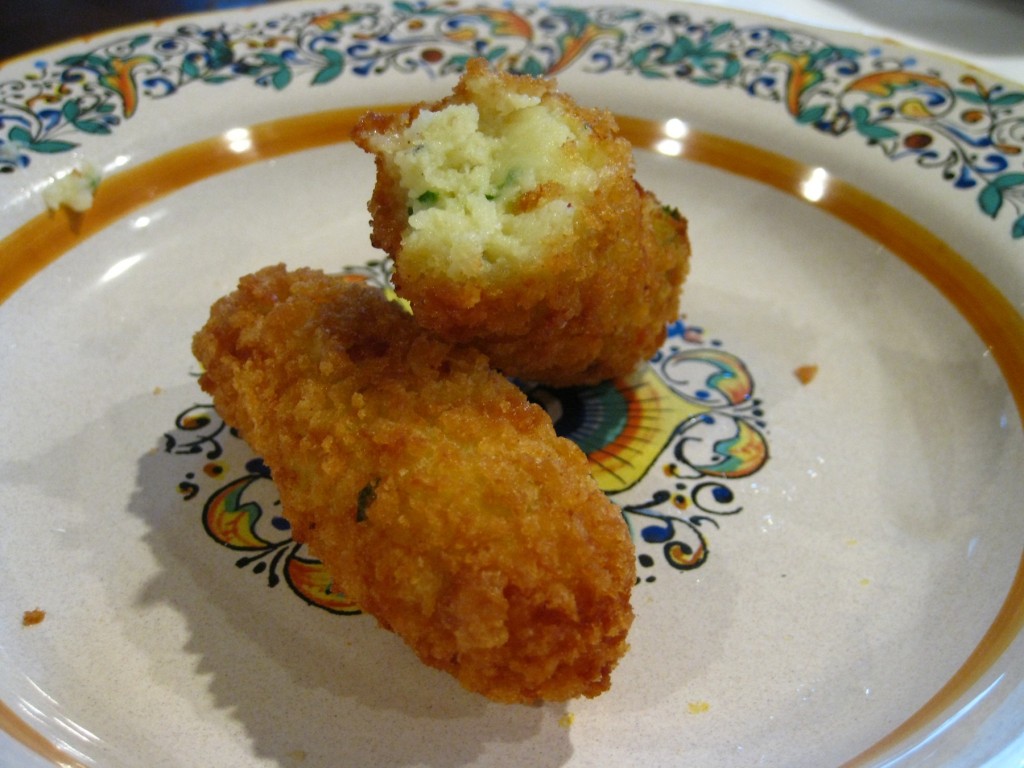 Of Nonna would never allow that; there were many courses to come and I was tasting all of them whether I liked it or not.  Pushing the plate of croquettes away wasn't quite torture, especially since the space in front of me was re-filled with handmade, hand-folded spinach ricotta ravioli in cream sauce. Seriously Nonna?! How can I ever eat pre-made ravioli again now that I know what it's really supposed to taste like?  So delicate it doesn't even need chewing, just press against the roof of your mouth with your tongue and release a sea of flavor and endorphins that must be similar to a Colombian cocaine high. Just… floating.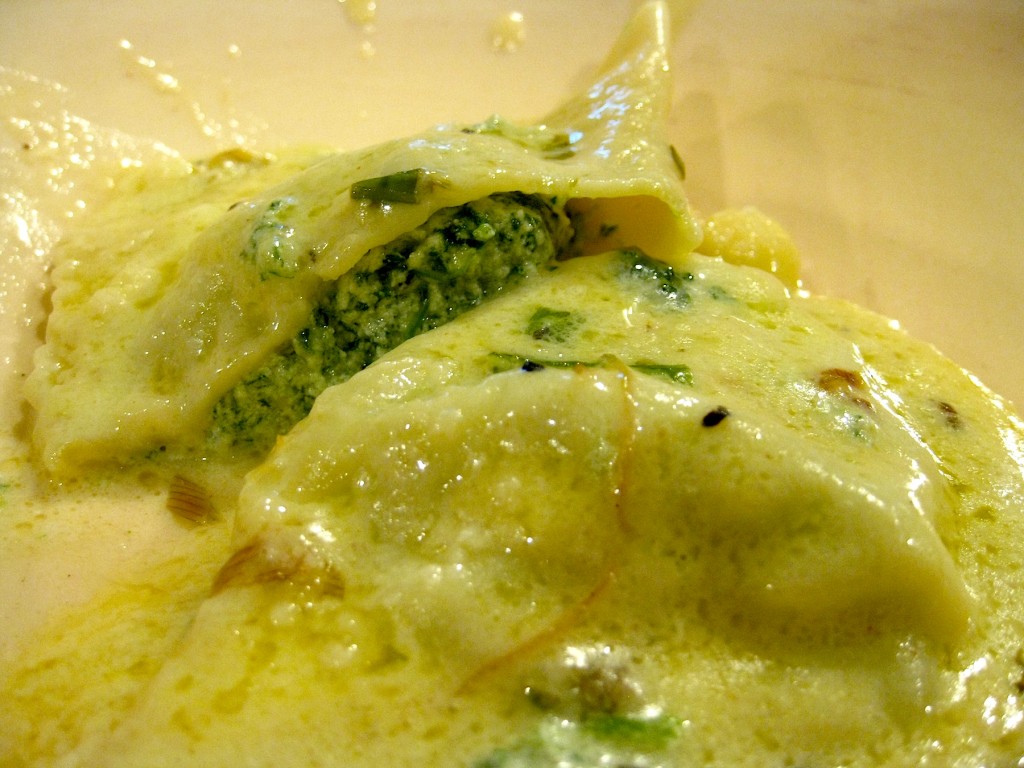 And the perfect chaser to a rich, creamy ravioli? Eggplant parmesan of course.  This little square was sliced from a tray large enough to feed at least one and a half Mario Batalis, and it was a perfectly delicious as you'd expect it to be.  A just-thick-enough crown of crisp, browned mozzarella cheese caps off layers of tender, breaded and fried eggplant dressed in a bright tomato sauce. Perfection in simplicity.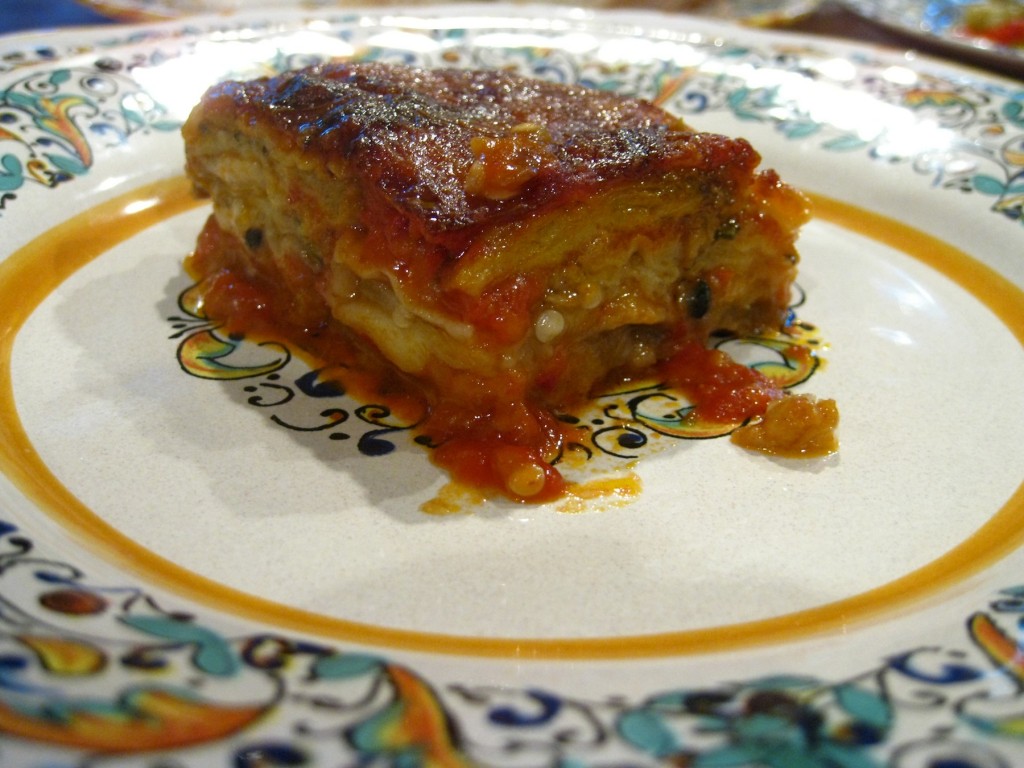 This is usually the point where most normal meals end, but not when Nonna is in the kitchen. I took a few deep breathes and braced myself for the hearty, soul-satisfying plate that came next: hand-rolled gnocchi in a pork ragu with pork neck bone on the side.  A meat-covered, marrow-filled pork neck bone — ON THE SIDE!  This is the kind of dish that makes you close your eyes and shake your head with each bite, wondering how something could be so damn good.  And despite its menacing presence, the neck bone deserves its place on the plate as it provides the ragu with its flavor, stewing in the Italian tomatoes for many hours, releasing that fatty pork flavor I've grown to love more and more every day since my Bar Mitzvah.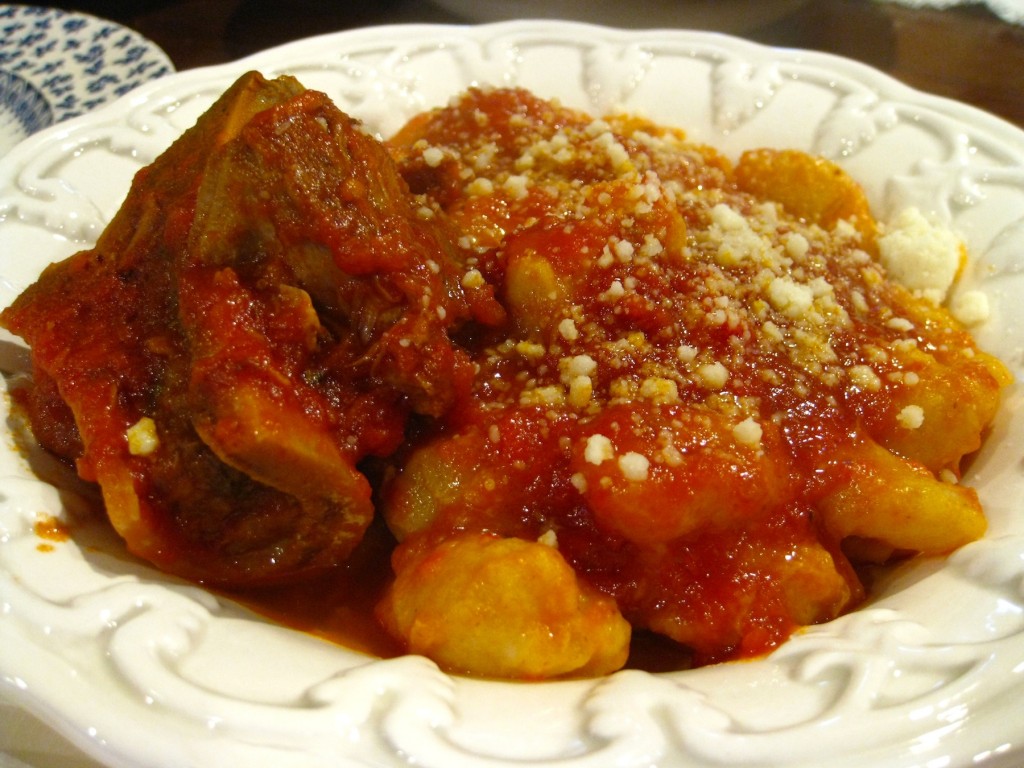 There's only one thing left to stick a fork in now: me.  But with the powers given by her birthright and title, Nonna must continue to cook and feed. And was I really not going to take a taste of the handmade sausage she slow cooked over wood in the fireplace? Nonna may start with "no," but that's not a word you say to her when she offers you another dish.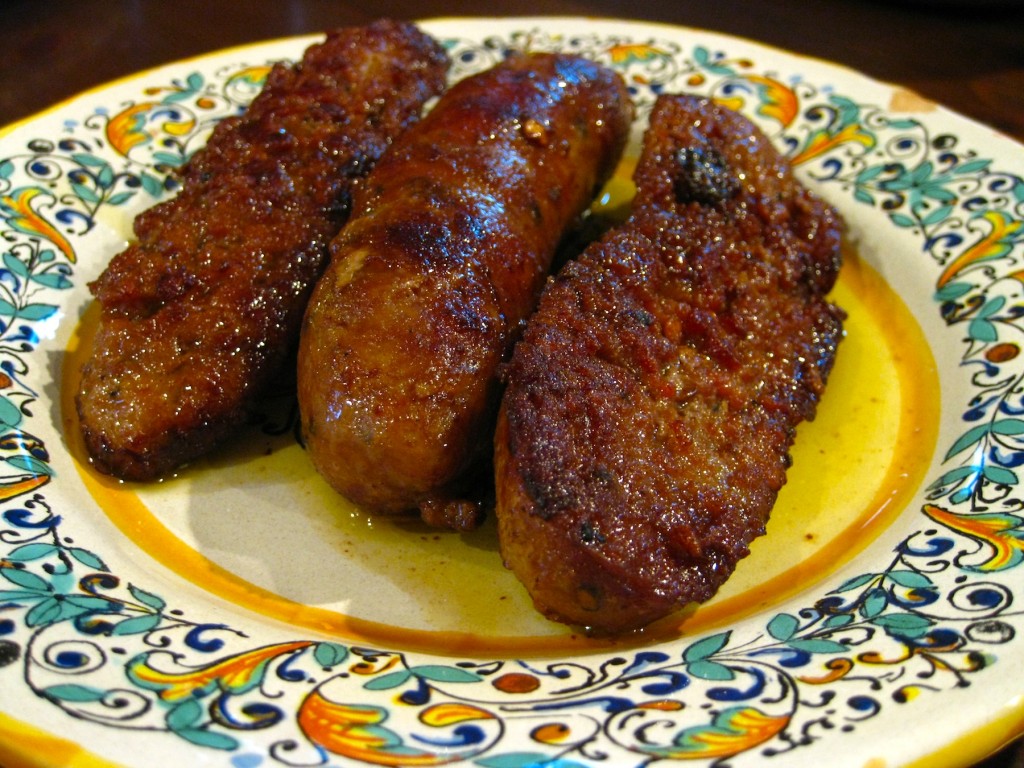 It's at this point that I'm literally gasping for air.  It's not entirely Nonna's fault – I did eat two lunches right before this meal (here's one) – but if ever there was someone I was genuinely happy to blame for a crime, Nonna was the culprit.  Her charge? Spiraling me into the happiest – and most instantaneous – food coma I'd experienced in my 25-plus years on this planet.  Batali was right, I do want to be Italian.