May 2, 2009
If you're someone who loves breakfast any time of the day, you now have a new mission: Take the 30 minute PATH Train ride to Jersey City's Brownstone Diner & Pancake Factory for their Country Pancake Wrap ($8.25), scrambled eggs, potatoes, American cheese, and bacon or sausage, rolled into an oversized pancake which you can cover in butter and syrup (and dip in ketchup, like the NYC Food Guy).  I was hoping for breakfast glory, but the deliciousness of salty-sweet American cheese infused pancake was overcome by the mediocrity of the bland potatoes and par-cooked bacon.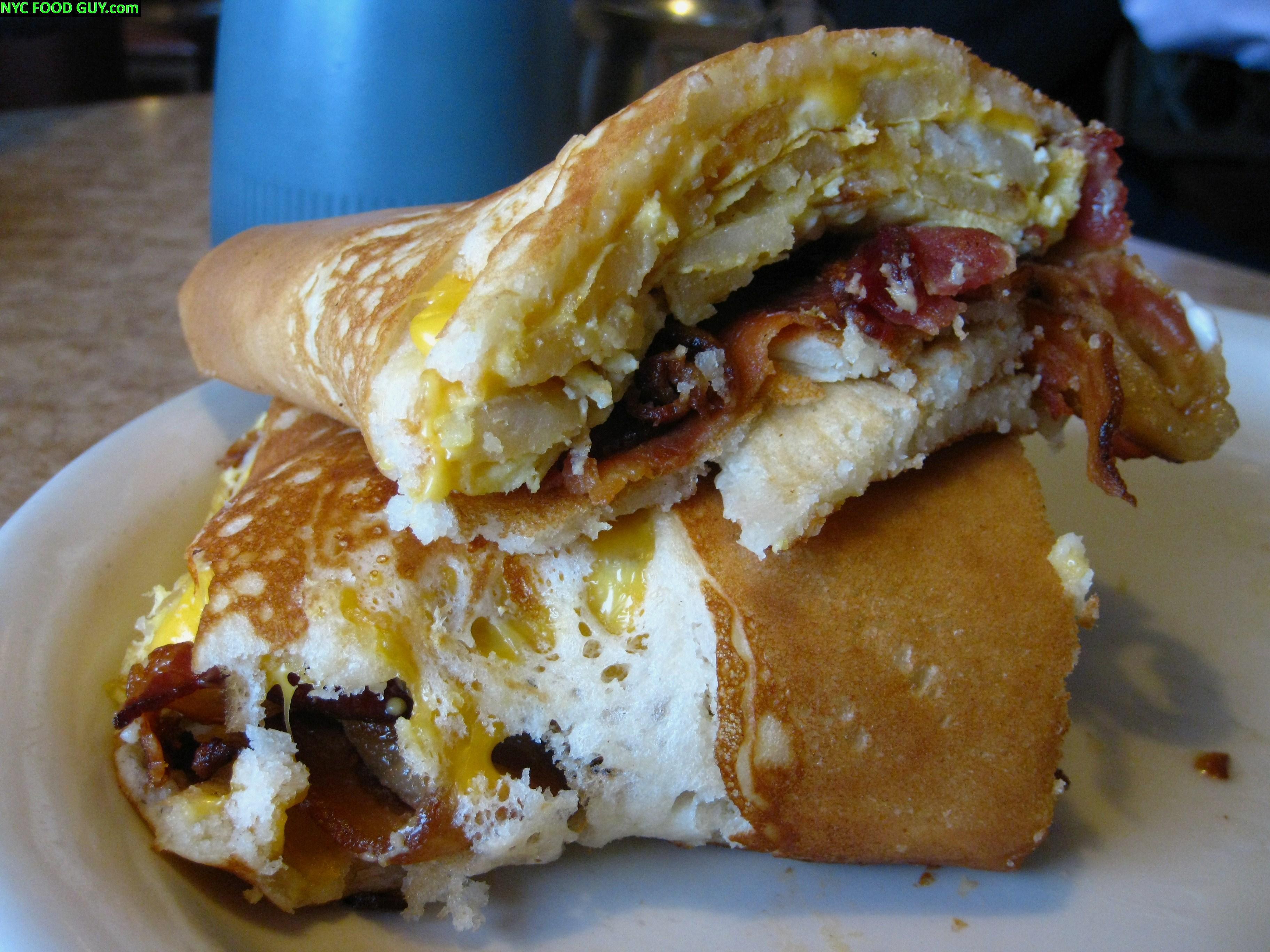 Read on for another look at gluttonous glory and for all the information you'll need to find your way to Brownstone Diner.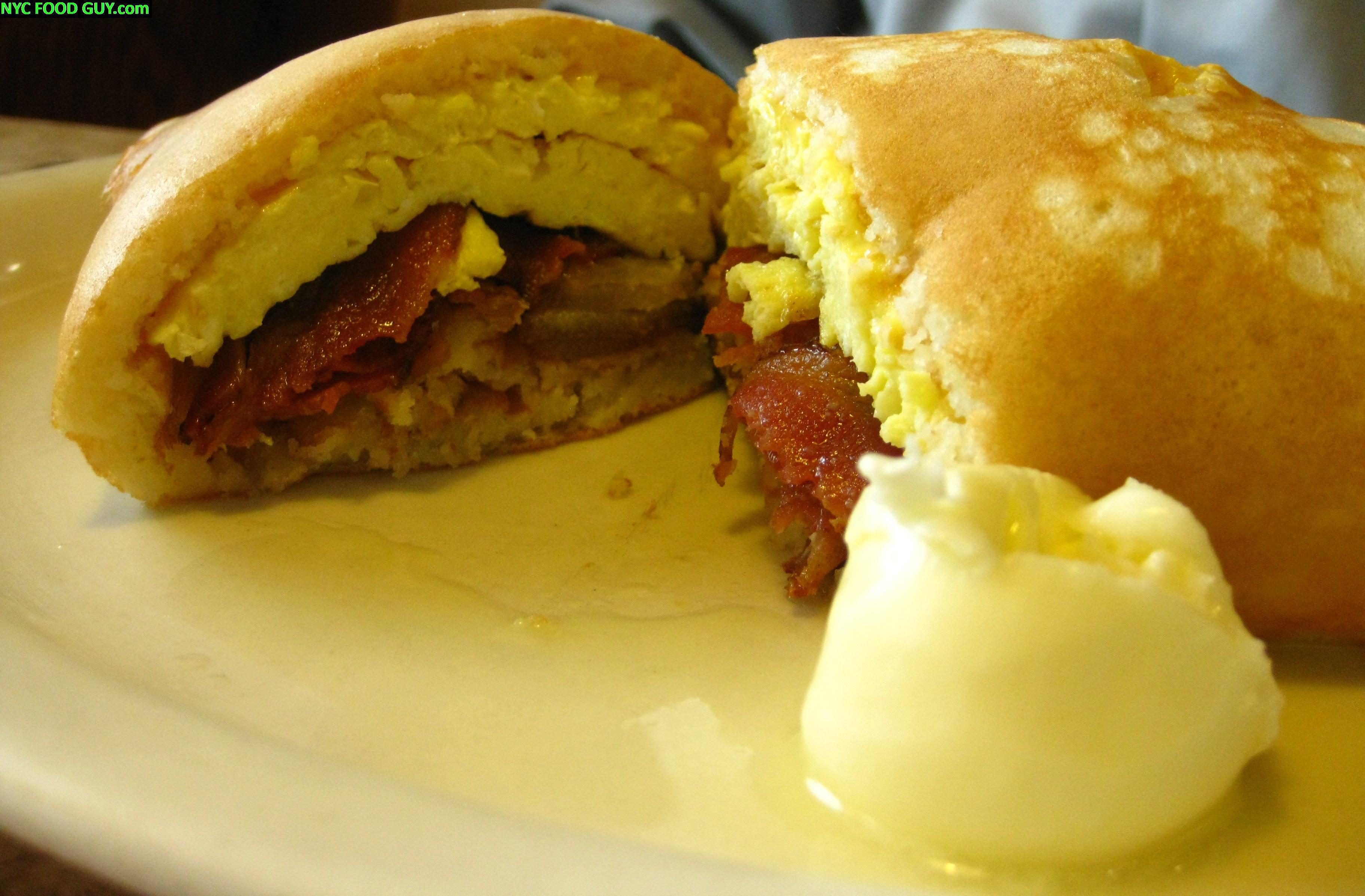 A friend later told me that ordering one of their 31 varieties of pancakes would have been a better option. Or you can try the gigantic, fried onion & pepper-covered cheesesteak ($7.95), dripping with melted American cheese. Check out Brownstone's website for a look at their 15-page menu and learn why it's a heavyweight in the world of diners…
The PATH train has 4 stops in Manhattan that will let you off at Jersey City's Grove Street Stop, pictured in the map below, just a 10-minute walk from Brownstone Diner.
Brownstone Diner & Pancake Factory
426 Jersey Avenue, Jersey City, New Jersey 07302 (201) 433-0471
Click here for a PATH Train map
Click here for the weekday PATH train schedule from Manhattan to Grove Street
Click here for the Saturday PATH train schedule from Manhattan (via Hoboken) to Grove Street
Click here for the Sunday/Holiday PATH train schedule from Manhattan (via Hoboken) to Grove Street