September 18, 2013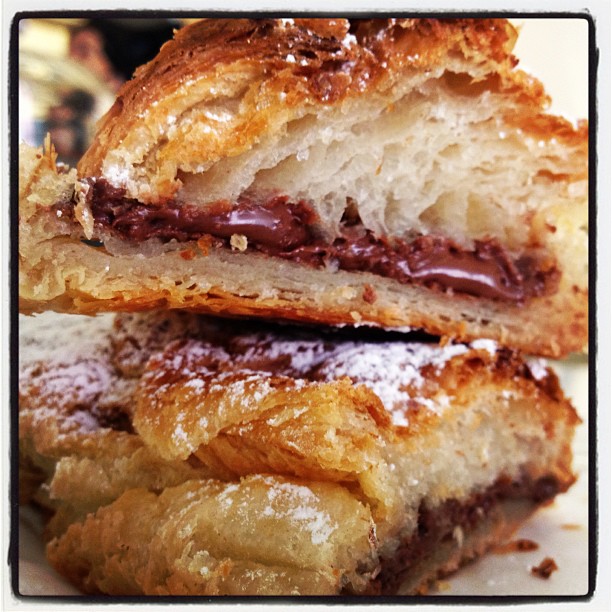 Sometimes all you have to do is ask.
I wish I could remember who told me to ask the Fresco Gelateria counter girl to open up my croissant and slather Nutella all over the inside of both halves.  If I could remember, I'd kiss that person. Because this bad boy is as good as it looks.   Fresco's web site touts "daily baked pastries," but in regard to the croissants, they actually purchase them par-baked and finish them in the shop.  That means if you manage to get there early enough, you can actually have Nutella inside a fresh-baked croissant. Shit.  I just realized a new possibility. Asking them to heat the croissant if it's room temp before they spread on the Nutella.  And oh yeah, they always have at least six different house made gelato flavors on the menu.  So why not scoop some of that goodness into a croissant? Wow. I think I just blew my own mind. I don't know if they would actually do either of those things, but if those aren't questions worth asking, what are?
Fresco Gelateria
2nd Ave b/t St. Mark's Pl & 9th St
The photo above was originally on the @nycfoodguy Instagram.
Follow me there or on Facebook and guarantee you don't miss a moment of food porn.