September 17, 2013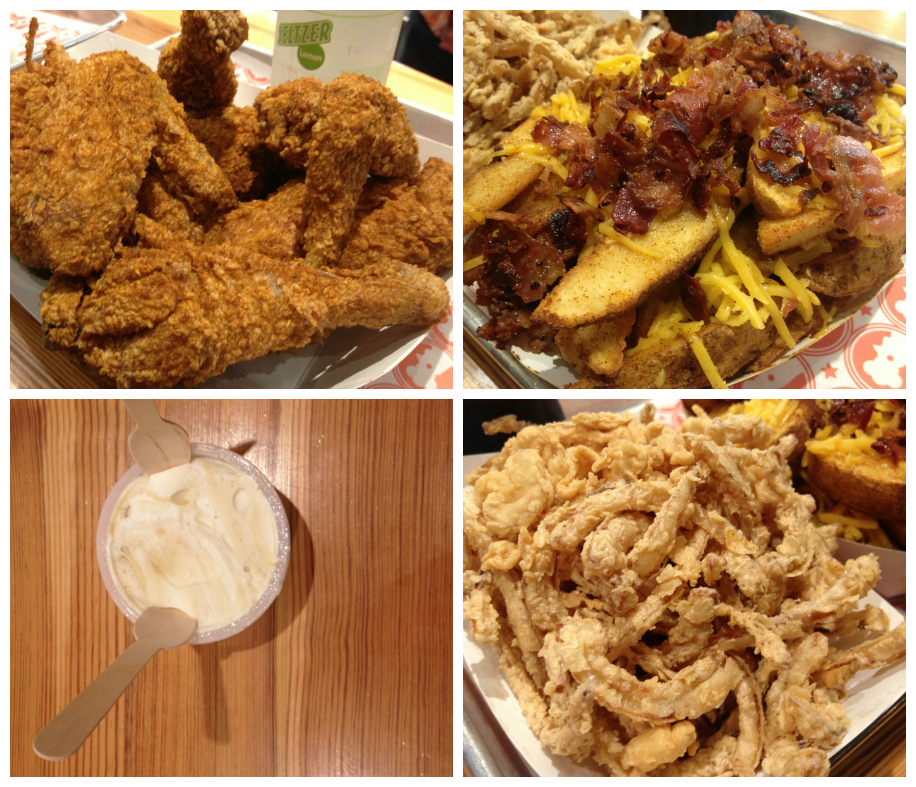 Sure it's crispy, juicy and a little spicy. And so what if it's unique breading involves matzoh meal. And really, it's great and all that their fries are thin and freshly fried, their potato wedges can be loaded with bacon and cheese, their onion strings are some of the best I've had, and they have ice cream custom made for them in flavors like Banana Salted Caramel and "Spiked Bourbon Street" (chocolate, hazelnut and Bourbon).
But what really matters is that they're open until 2am every night.  In the East Village.   And in the city that never sleeps, that's big.
Priorities people. You may not realize you need fried chicken at 1:30am on a Monday, that is, until you do.  And therein lies the beauty of New York City. Any time, any craving, it can happen.
Follow @nycfoodguy on Instagram or Facebook for even more sinful food porn