May 12, 2010
NYC Food Guy always welcomes guest bloggers.  Today we turn the spotlight on first time contributor, and Bronx native, Elmer The Great.  E-mail [email protected] if you'd like to contribute!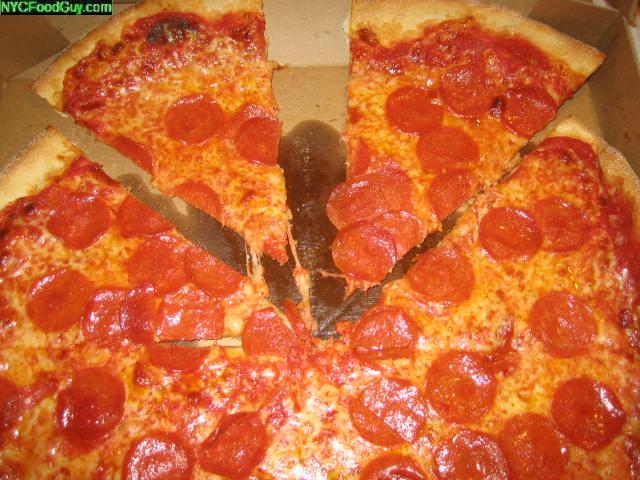 Going back to a place you haven't been in a long time is always interesting. Going back there sober for the first time in a long time is also interesting. Will my memories live up to the current reality? Is it as good as I remember?
When I was a kid pizza was simple. There were plenty of places in my neighborhood that had good slices. Walk up to the counter, pay a dollar (boy, I'm old) and get a fresh hot slice. Sadly, many owners left, places became chain restaurants, or the pizza just turned lousy. Finding a good slice is no longer a walk down the street, it's a quest.
During high school a friend of mine from Throgs Neck introduced me to Tommy's Pizza.  It still has an old fashioned white sign on top, a neon sign reading "Calzones" in the window, swivel stools lining the counter next to the ovens, and a few tables in the back if you're here to stay.  But you're not here for the ambiance, you're here for the pizza.
I ordered two pies, a large pepperoni and a small sausage ($26 total). The slices hold up better with the sausage since the meat releases less oil. The chunky ground sausage has a flavor close to breakfast sausage.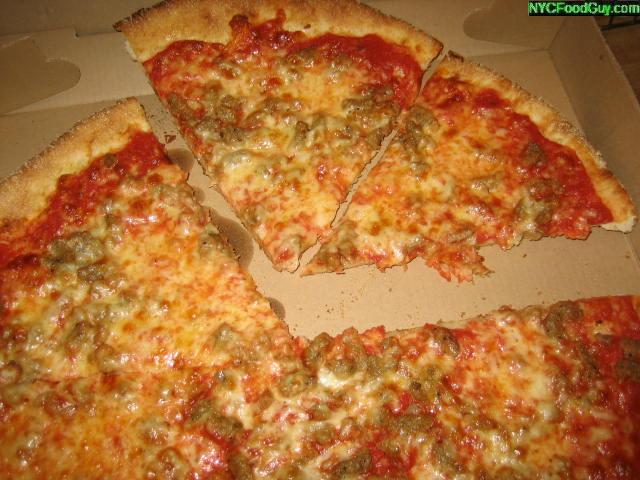 The pepperoni is standard pizza shop fare, but the meat's saltiness adds an extra tang to the pizza.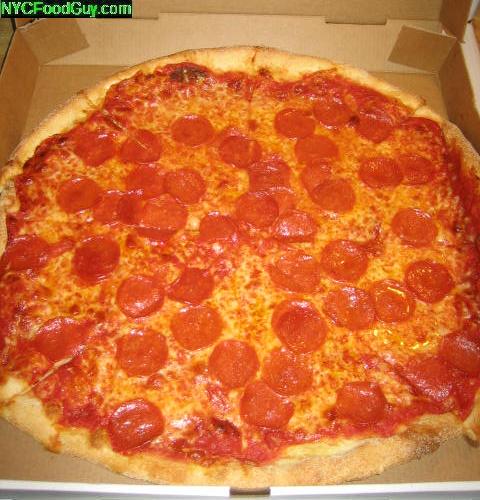 The color of the crust is a nice golden brown. Each bite has an initial snap, but there is some substance as well. The sauce is balanced between bright tomato and the slightest sweet undertone. Just the right amount of delicate grated mozzarella satisfies perfectly.
The pizza is as I remembered, solid. It is not exceptional, not artisan pizza, not nouveau, just a solid New York pizza. Tommy's likely gets overlooked because of more hyped places in the neighborhood such as Tosca and Patricia's, but there is always a heavy stream of locals popping in for a slice. Tommy's is not a life-changing pizza experience, but it tastes the way pizza should, something that's not as easy to find in New York as it once was.
Tommy's Pizza
4033 East Tremont Avenue Bronx, NY 10465-3027 718-829-2828