April 30, 2010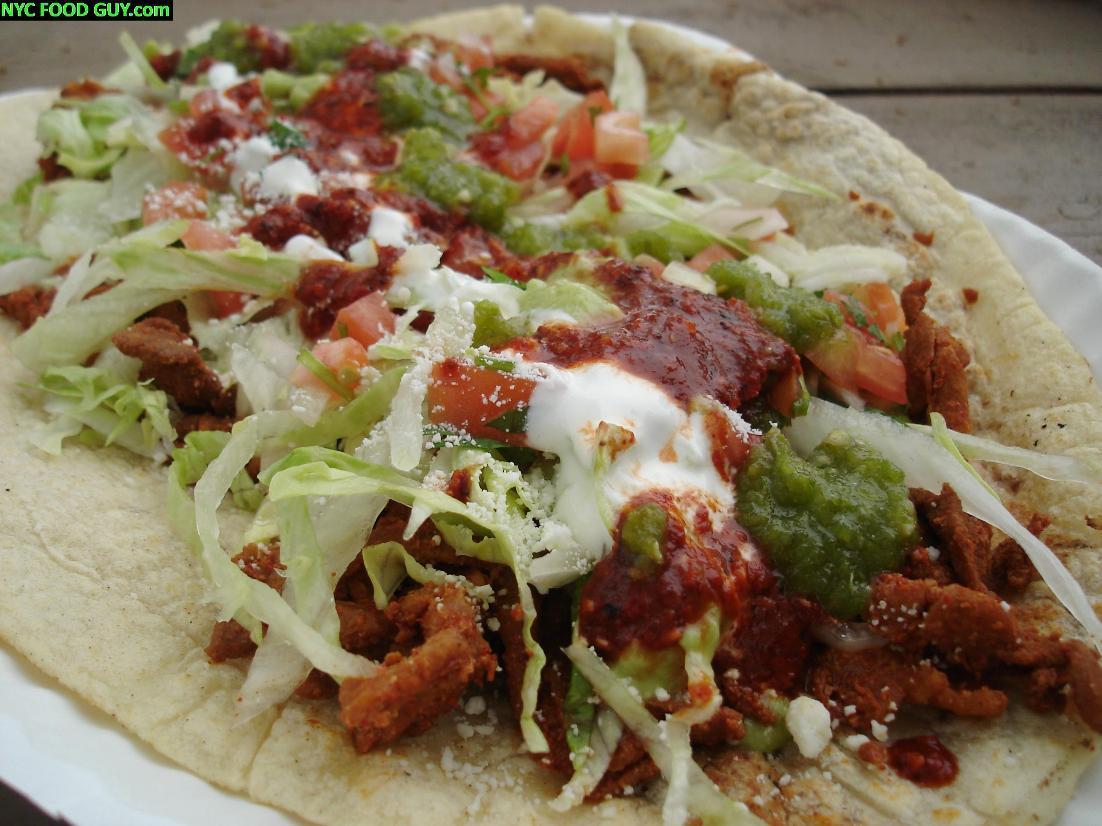 Huarache from the Martinez Truck on the corner of Clinton St. & Bay St.
It's time, eaters.  The Red Hook Food Vendors open for business tomorrow (Saturday) at 10AM.  NYC Food Guy implores you to check it out for one of three reasons:
You love Central American food (Mexico, El Salvador, Dominican Republic)
You love feasting for under $20
You want a taste of NYC Food Guy's favorite food experience in all of New York
Decisions, decisions.  Let me make it easy for you.  Meet me at the Ball Fields.  The vendors will be there Saturdays & Sundays every weekend through Halloween.
Check out the link below for all the Red Hook Ball Field vitals:

Why you MUST go to the Red Hook Ball Fields, Plus How to Get There