March 31, 2010
NYC Food Guy is proud to present another great recipe from Homecookin' contributor Spice Jonze'n. If you'd like to contribute your recipes to the site e-mail [email protected].  Take it away Spice…
With a little help from my Turkish friend this week we bring you Sigara böregi (cigar-ah bor-ek), a thin roll of phyllo dough wrapped around a mixture of sheep's milk cheese, herbs and spices…oh yea.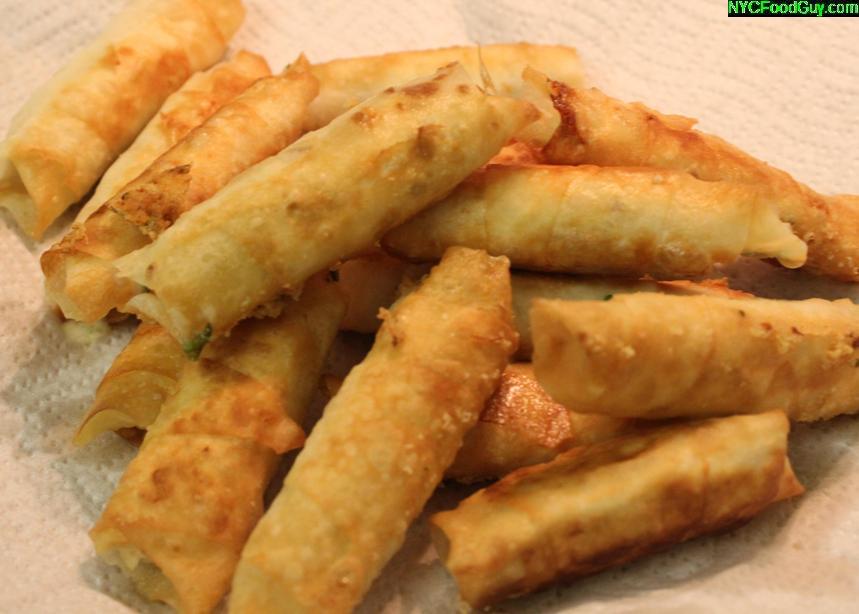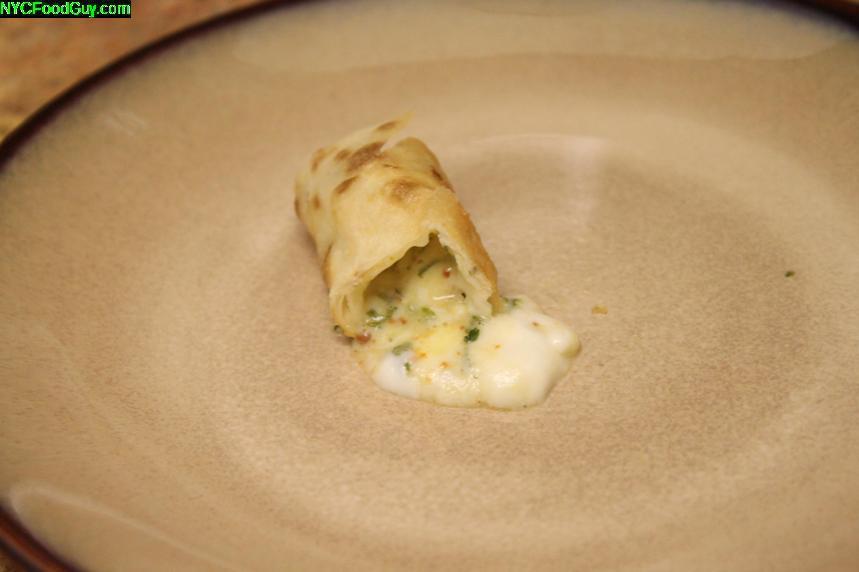 Notes Before We Begin
The phyllo dough I used was from the Turkish food store I frequent, but you can find phyllo dough in most stores. Make sure that you buy the thinnest dough you can find.  Paper-thin is about right.  I really like the sheep's milk cheese that I use in this recipe, but a Greek Feta works great as well.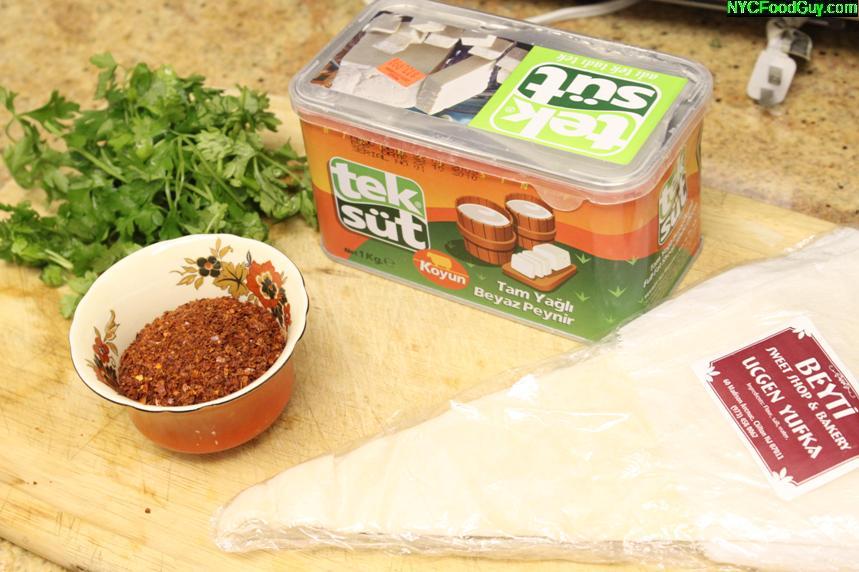 Ingredients
Pre-cut Phyllo dough sheets (if the dough is not pre-cut into a wedge shape, cut a flat sheet into pizza slice shapes)
Sheeps Milk Cheese (I am using a Turkish brand that crumbles easily)
Parsley
Crushed red pepper spice
1 egg white
Olive Oil
Preparing the Filling
Take a medium size bowl and add about 1 ½ cups of the sheep's milk cheese (crumbled), a handful of chopped parsley and the Turkish red pepper.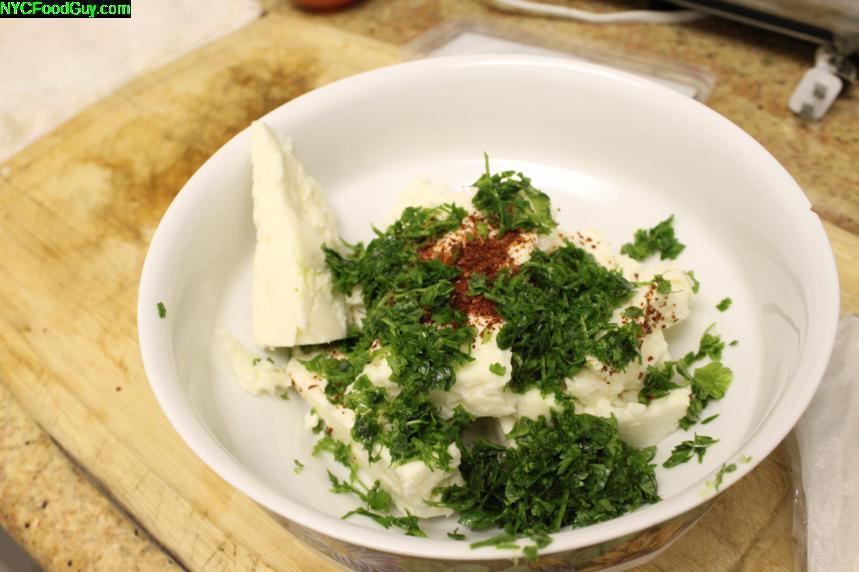 Mix these ingredients together thoroughly with your hands to combine all of those great flavors. The cheese I am using is salty so no extra salt is needed. If the cheese you use needs a little extra flavor add a little salt to your liking.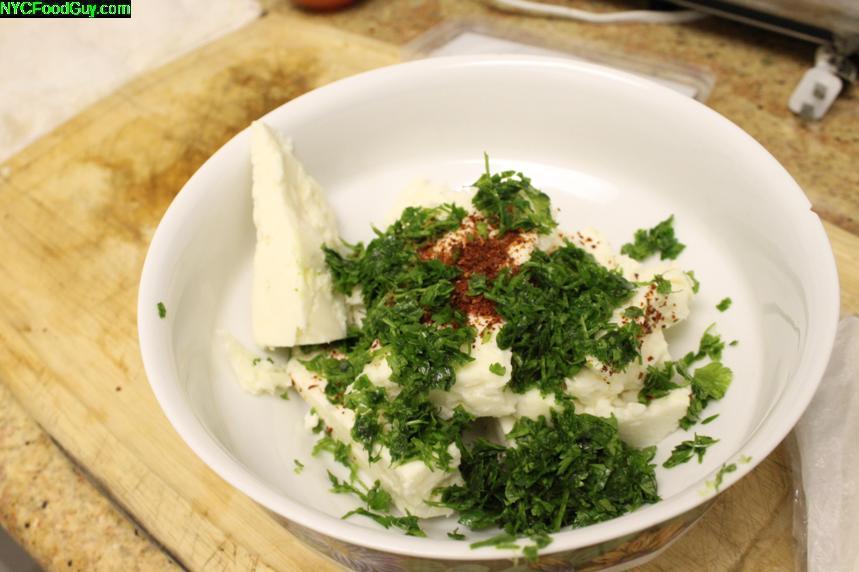 Rolling The Dough

Now it is time for the fun part, lay out your phyllo sheet and add a small amount of the cheese mixture as seen in the picture below. Make sure not to add too much or you will have a mess later on…cheese blowout!
Begin rolling the dough over the cheese mixture, and over onto itself one time. Be careful, the dough is very thin and delicate, so take extra care not to cause a tear.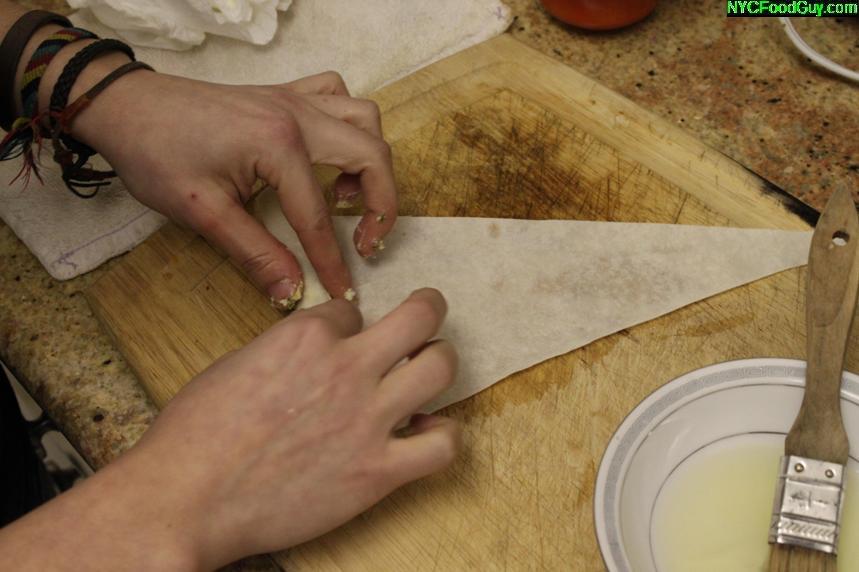 At this point, take the extra dough sticking off of the sides and fold into the center. Continue rolling the dough over itself one or two times.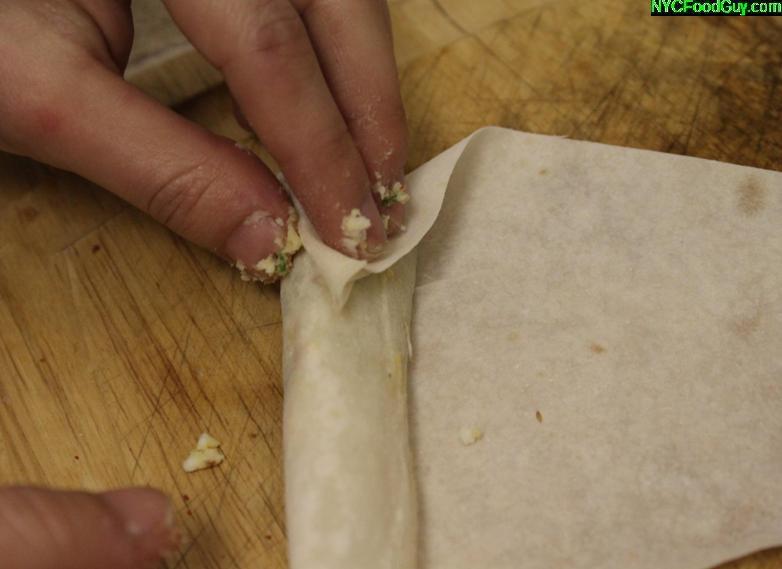 Now, take your egg white and brush some onto the remaining dough and then finish rolling it up all the way to the end.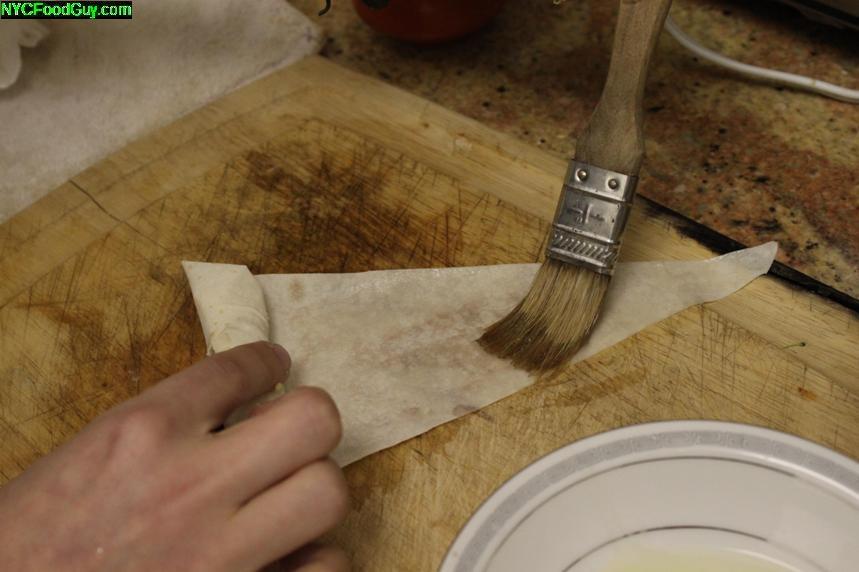 Cooking
Take a large pan and heat up enough olive oil to coat the pan until it is crackling hot.  Place the rolls into the pan. They will cook quickly so keep an eye on them.  Be careful with heating the olive oil, it will start to smoke if it gets too hot.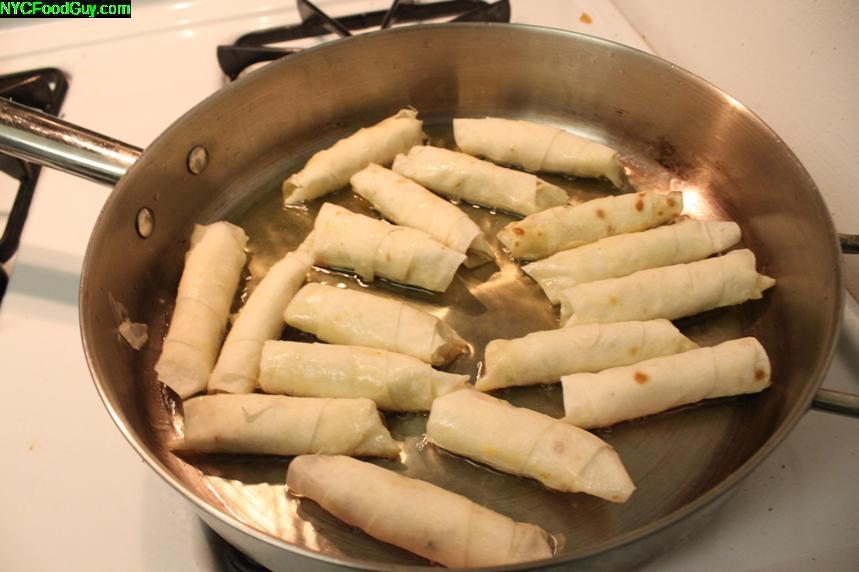 Once they brown on one side, flip them over and finish cooking on the other side. Your total cook time in the pan will be less than 10 minutes.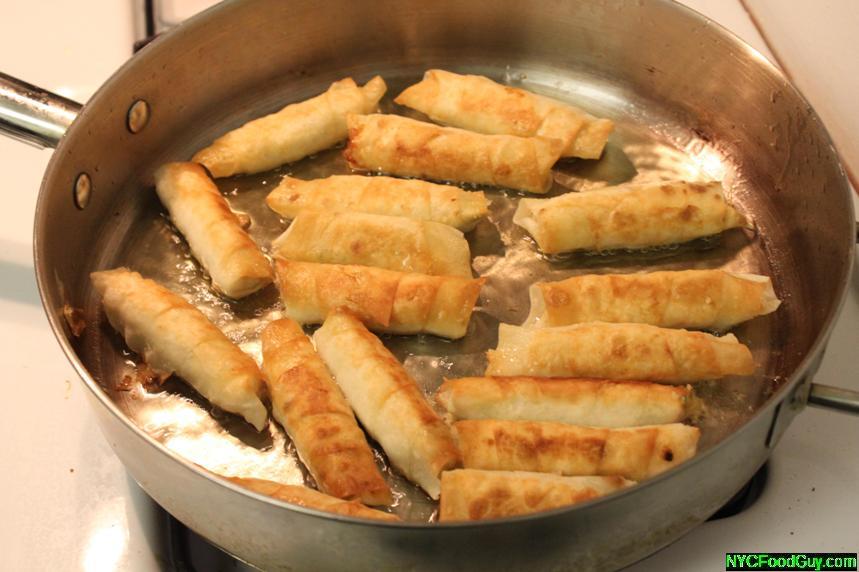 After they're done, take them out of the pan and let cool for a few minutes on a cooking rack. I would not recommend biting into one until it has sat for a few minutes or your burnt tongue will have trouble tasting the rest of your borek.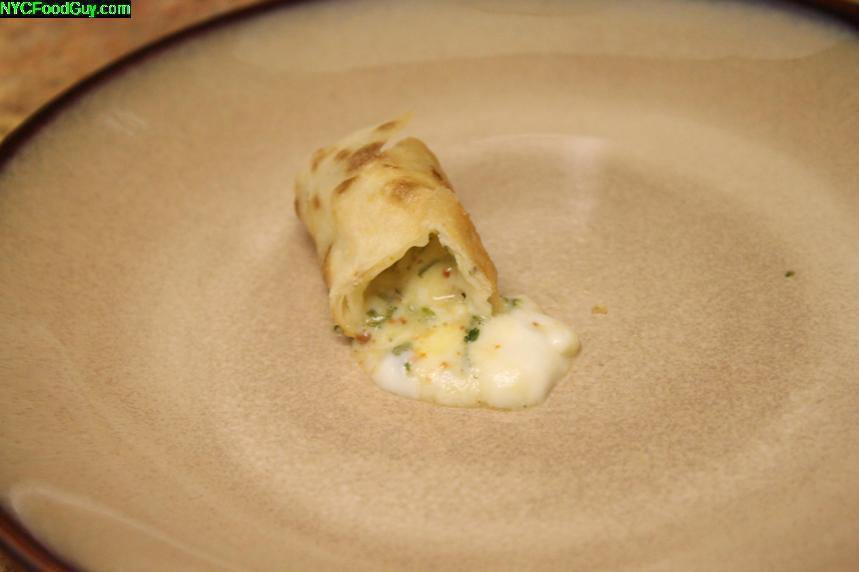 Enjoy!
Bon appétit,
Spice Jonze'n