July 8, 2009
I had to shake my head and smile as I re-read the title to this post.  Beer and wine paired with cupcakes? A revolutionary idea to say the least.  But in the end, how can you really go wrong? Especially when the cupcakes are as ridiculously delicious as the ones at Sweet Revenge.  I tried three of the four sizable Signature cupcakes ($3.50 each) and was blown away by the vibrancy of the flavors and the delicate richness of the frosting and fillings (yes, one cupcake is filled with decadent chocolate ganache).  Read on for some seriously sinful photos…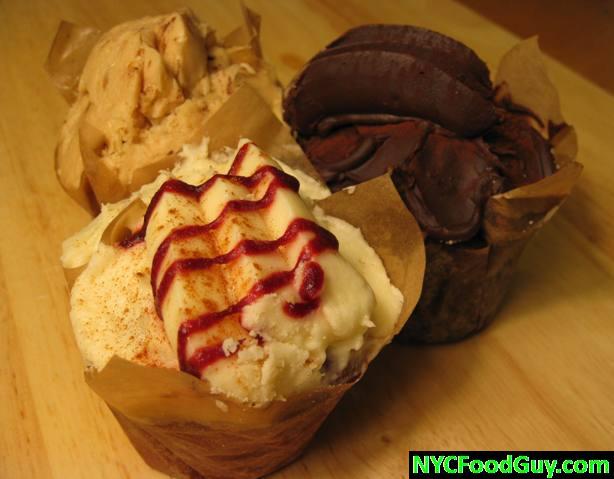 Wine, Beer & Cupcake Pairings
Sweet Revenge is the type of place every neighborhood would be happy to have.  Friendly staff, led by stylish owner/founder Marlo Scott, populate the bar and open kitchen where one can witness fine ingredients becoming delicious cupcakes.  Below is the menu for the wine, beer and cupcake pairings, but it's by no means gospel;  feel free to mix and match at your own risk.  HAPPY HOUR ALERT: Monday to Friday, 4pm to 8pm, $10 gets you a glass of sangria or wine and a cupcake.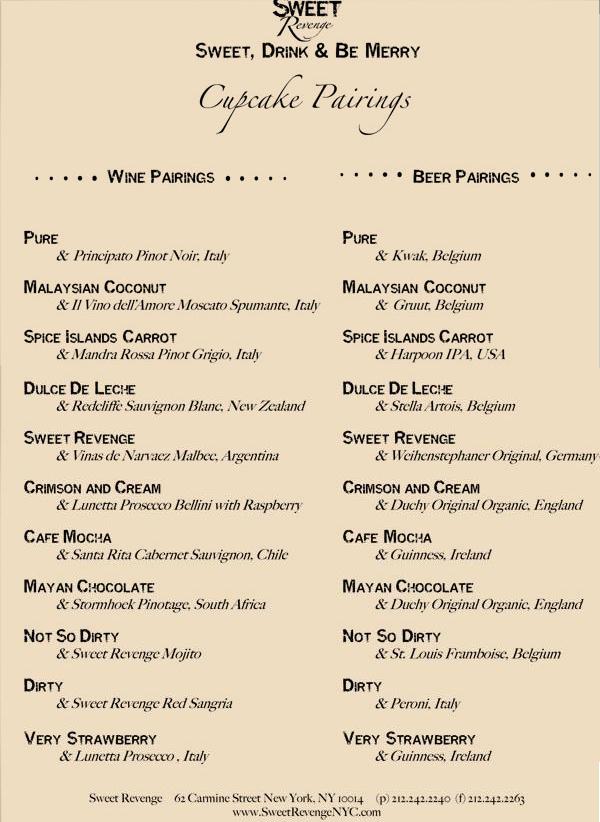 Full Drink Menu

Signature Cupcakes
"The Sweet Revenge"
Peanut butter cake, chocolate ganache filling, peanut butter buttercream.

This is the best peanut butter cupcake I've eaten in this city.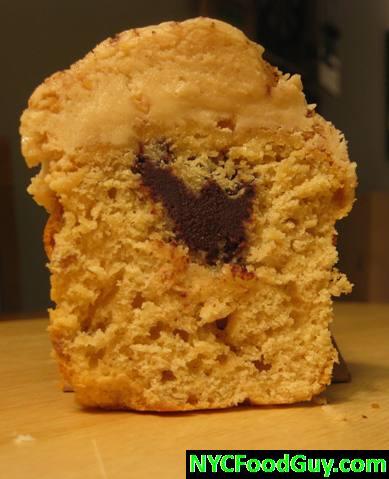 The decadent peanut buter buttercream is studded with bits of peanut while the super moist, crumbly cake houses a chocolate ganache center begging to be included in every bite.
"Crimson & Cream"
Raspberry red velvet cake with cream cheese frosting
Usually, red velvet cupcakes tend to disappoint, offering a cake that's merely dyed red and devoid of any actual flavor.  The "Crimson and Cream" is an exception, offering a subtle raspberry flavor.  Despite the fact that the moderately rich cream cheese frosting slightly dilutes the raspberry flavor, this is still a superior red velvet.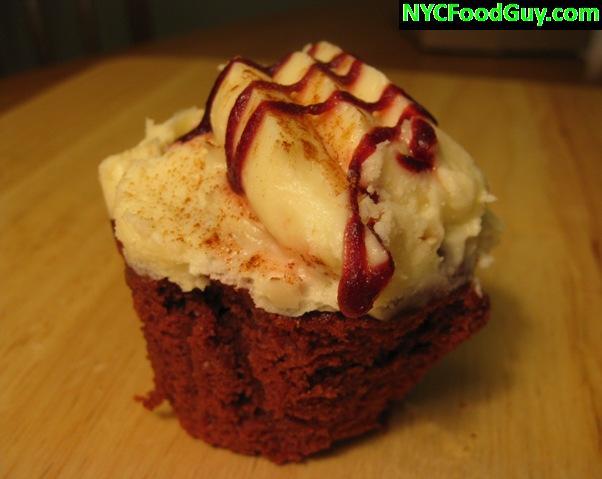 "Dirty"
Valrhona chocolate cake with dark chocolate truffle
It's Dirty!  Dirty how sinfully and intensely chocolatey this cupcake is.  The flavor of the cake is slightly generic but the chocolate truffle frosting is HARDCORE.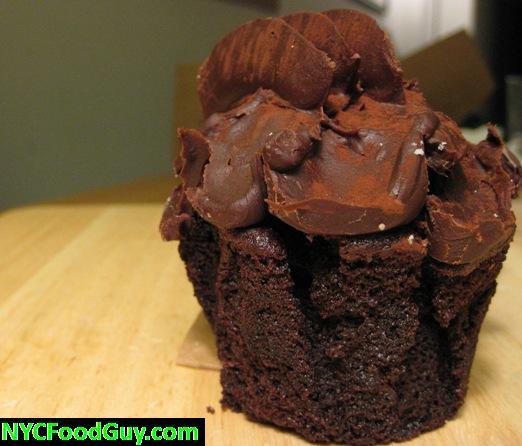 Full Sweets Menu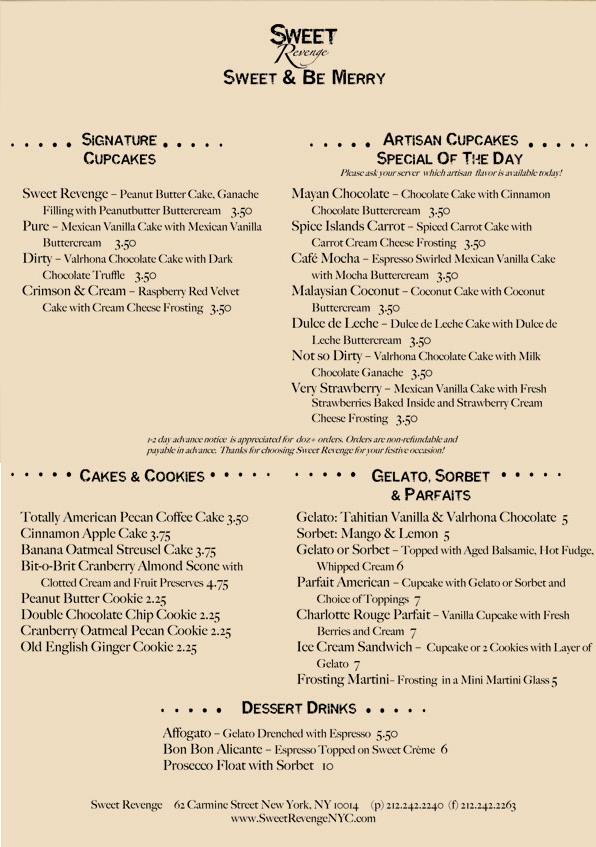 Sweet Revenge
62 Carmine Street between Bedford Street & 7th Ave South
New York, NY 10014
212-242-2240