November 28, 2007
"F*ck Magnolia."  Yes, I said it. "F*ck Magnolia and their entire crunchy buttercream, Sex and the City, Rockefeller Center, tourist-pleasing operation."  Now I don't know if Deb & Peg, owners of sugar Sweet sunshine (and former Magnolia employees) share my distaste with the sell-out sweet shop, but they should take immense pride in the fact that their cupcakes and banana pudding are not only better than Magnolia, but better than most bakeries in Manhattan.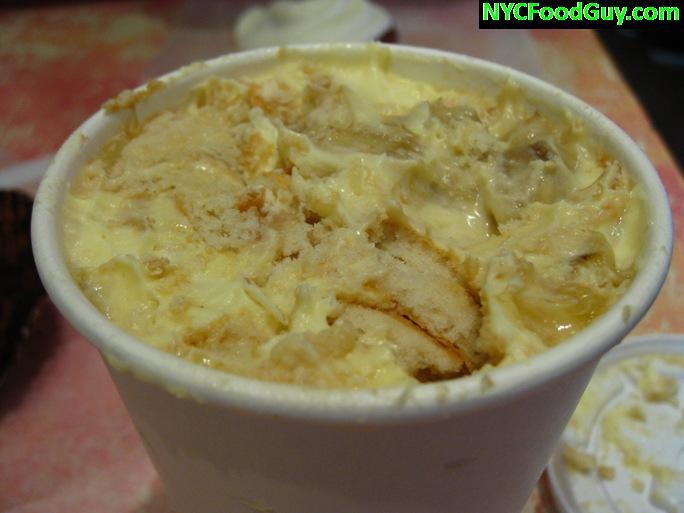 I don't get excited for cupcakes (sSs's Ooey Gooey with chocolate almond buttercream frosting atop chocolate cake is my #1) but when it comes to banana pudding, I make sure I'm sitting when eating sugar Sweet sunshine's swoon-inducing version.  Read on to find out why…
It's all about the perfect three-way ratio.  In this case soft, ripe banana to crumbled Nilla wafer to orgasmic vanilla pudding.  Everything melds together into a decadent, knee-weakening pudding of deliciousness.  There's no better way to describe it, you just need to get down there and taste it.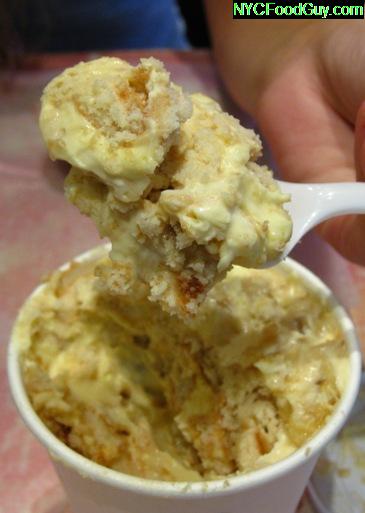 And you'll be happy you did because sugar Sweet sunshine is a place that (when there's no line snaking out the door) hugs you with both frosting coated arms, lifts you and your taste buds, and calmly deposits your smiling soul onto a cozy couch or comfy chair.  While you shake your head in disbelief at just how damn good your banana pudding really is, sweetness flows from the open kitchen, where co-owner Deb can usually be seen frosting layer cakes or cupcakes in.  This is a place every neighborhood, in every town or city, should wish for.