June 13, 2012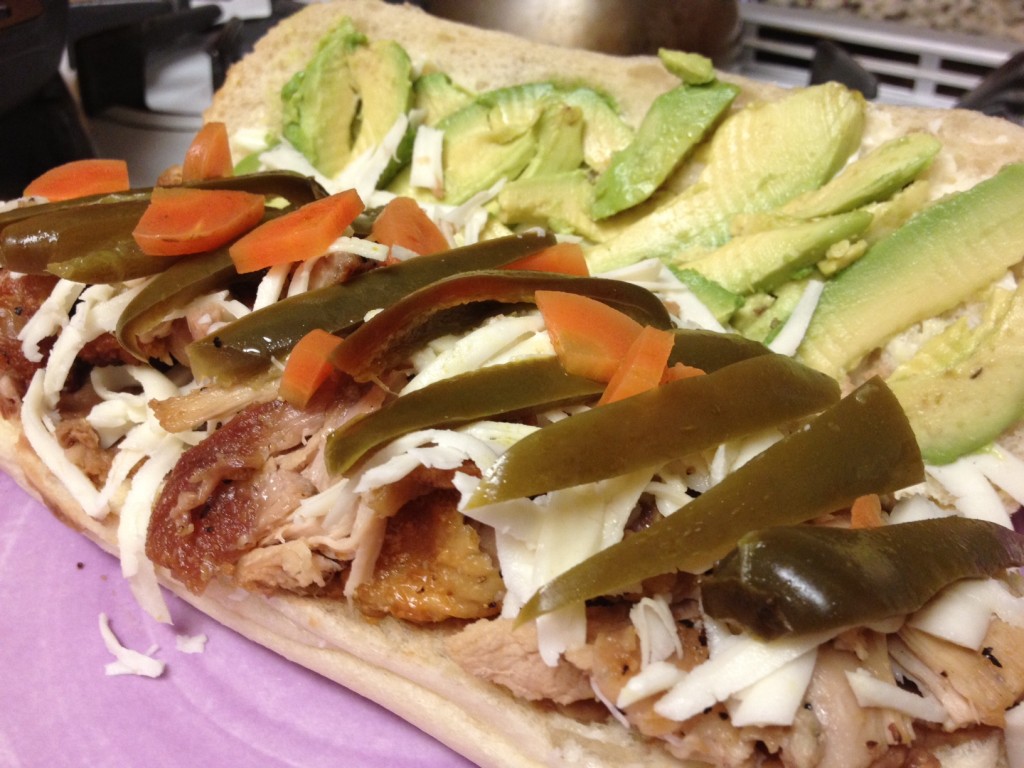 Do you know what a torta is? I didn't until about three years ago. And every time I've eaten a delicious one since, I've kicked myself for not discovering this quintessential Mexican sandwich sooner.  The crux of a torta is simple: a white hero roll is schmeared with black or refried beans and mayo.  Then it's piled with meat – typically fried chicken, beef or spicy pork – pickled jalapenos, white cheese, sliced avocado, and iceberg lettuce.  It's then pressed until crisp and busting at the seams.  It makes that panini you had for lunch today whimper like a puppy during a thunderstorm.  And it was with this in mind that I went to the supermarket one night set on creating a torta of my own.
STEP 1
I seasoned three chicken thighs with kosher salt and crushed black pepper before placing them skin-side down in some olive oil in the cast iron skillet for 5-7 minutes per side, until golden and crisp.  As I shredded the chicken off the bone, I realized it was undercooked and tossed everything back into the skillet to crisp up. This turned out to be a genius idea because when it was time to press the torta in the cast iron skillet, the pan was coated with chicken fat. Dangerous.
STEPS 2-8
While the chicken cooked for about 5 more minutes, I heated three tablespoons of canned refried beans in a small saucepan, sliced 4-5 pickled jalapenos and carrots, shredded a handful queso blanco (Mexican white cheese similar to mozzarella), sliced half a ripe avocado, and washed a small handful of cilantro.  After pressing the sandwich in chicken fat, I opened it back up; strings of melted queso blanco streched like Spiderman's webs, and added some fresh cilantro and Cholula hot sauce before digging in.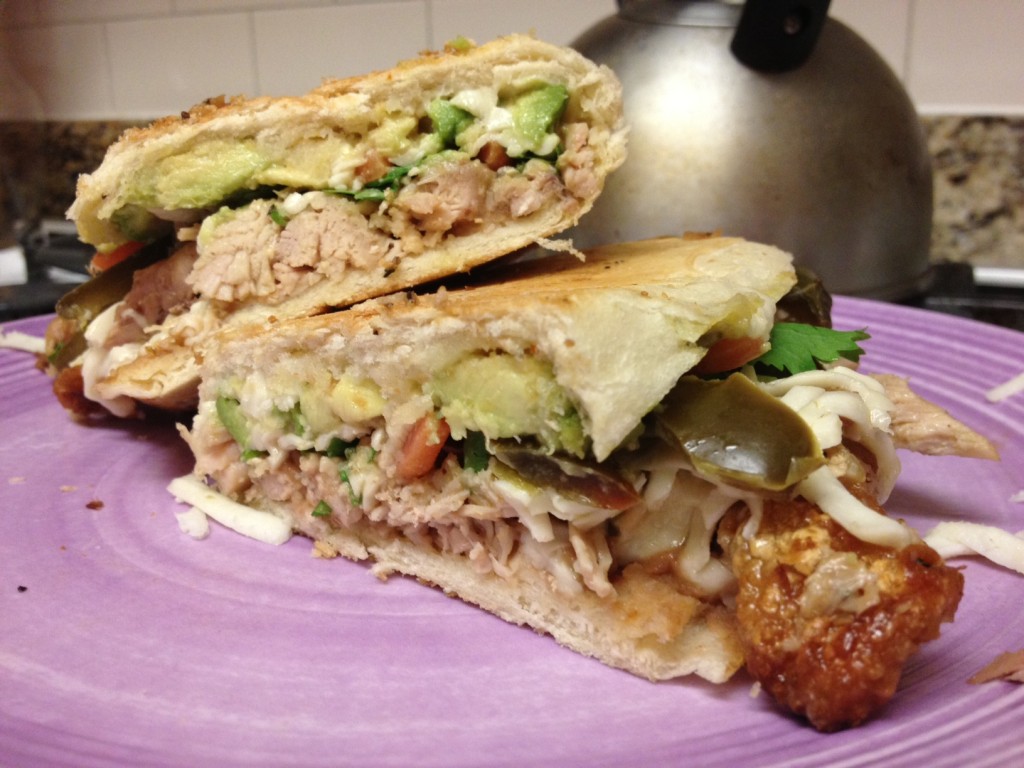 Wow. Just wow. This is probably the best sandwich I have ever made for myself.  The chicken thighs turned out even better than I imagined; tender, salty and studded with crispy chicken skin, which added great texture to the torta.  And if this is only my first try, it can only get better. This makes me want to start a torta business. Is that jumping the gun?  You should try my recipe and decide for yourself.