June 2, 2009
Real New Yorkers appreciate the simple beauty of a hand-rolled bagel with lox, cream cheese, red onion, and tomato but for those seeking the intersection of delicious and stylish, there's Zuckers Bagel's & Smoked Fish on Chambers Street off West Broadway in TriBeCa. Starbucks' nouveau setting meets Barney Greengrass' Jewish grandma grub amidst a menu that offers 14 types of smoked salmon, Knish Nosh knishes, Carnegie Deli pastrami, and a plethora of freshly prepared sandwiches and expertly sourced products.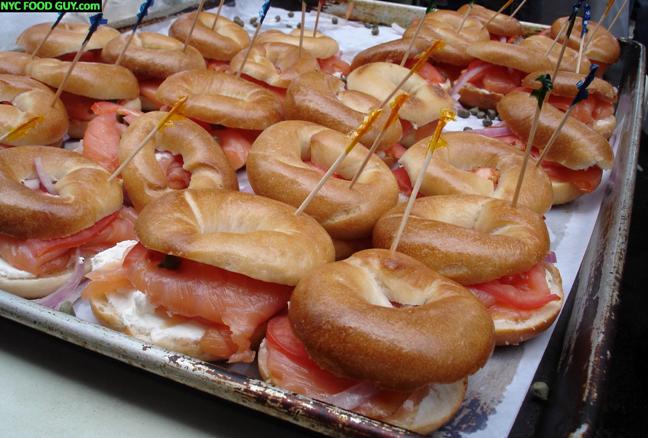 Bagles and smoked fish are Zucker's basics. The sliced Nova Scotia salmon was delicate and fresh and blended well with the chewy, crispy everything bagel surrounding it.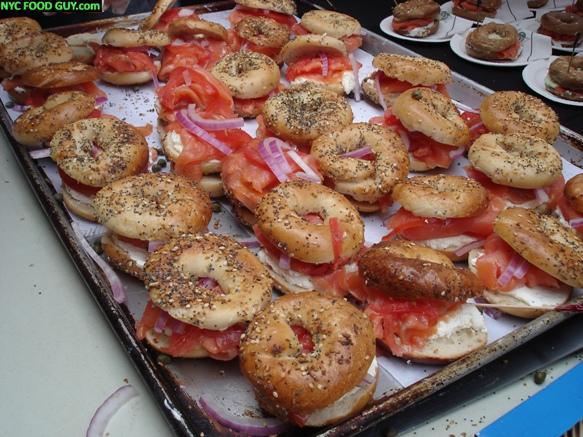 The whitefish salad may have been even better; creamy and decadent, it struck the perfect balance between smokey and fishy.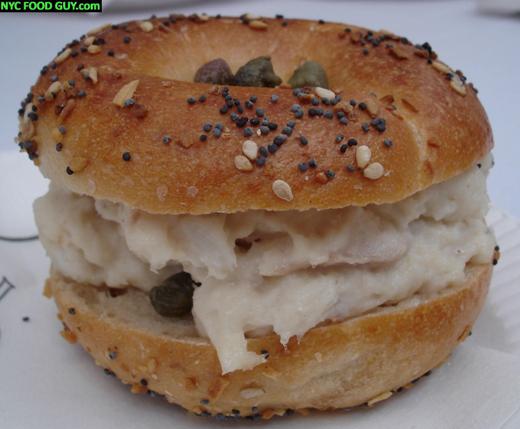 After founding Murray's Bagels 15 years ago, owner Matt Pomerantz is proud to call Zucker's a "cafe." Therein lies the difference between Zucker's and the throwback Russ & Daughters: both specialize in smoked fish and bagels, but Zucker's is a "real sandwich shop."
Zucker's Bagels & Smoked Fish
146 Chambers Street (nr. W. B'dway)
New York, NY 10007
212-608-5844
View Larger Map