May 6, 2009
If I could only eat one dish at the Red Hook Ball Fields, it would be a spicy enchilada pork huarache. The best way to describe a huarache is a huge open-face hybrid quesadilla/taco.   Start by ordering the type of huarache you'd like–the spicy enchilada pork is essentially shredded pork encased in chili powder. Make sure to say you want everything on it. Grated cheese is melted on top of a huge oblong sheet of homemade masa, a paste-like corn substance resulting from the grinding of nixtamal, corn kernels soaked in a limewater solution to remove the germ and hull. Masa is a major ingredient in Mexican cuisine as it's used to create tortillas and tamales, to name a few. Once the cheese melts, the meat comes next, followed by lettuce, tomato, onion, cilantro, crema, and crumbly, soft queso fresco.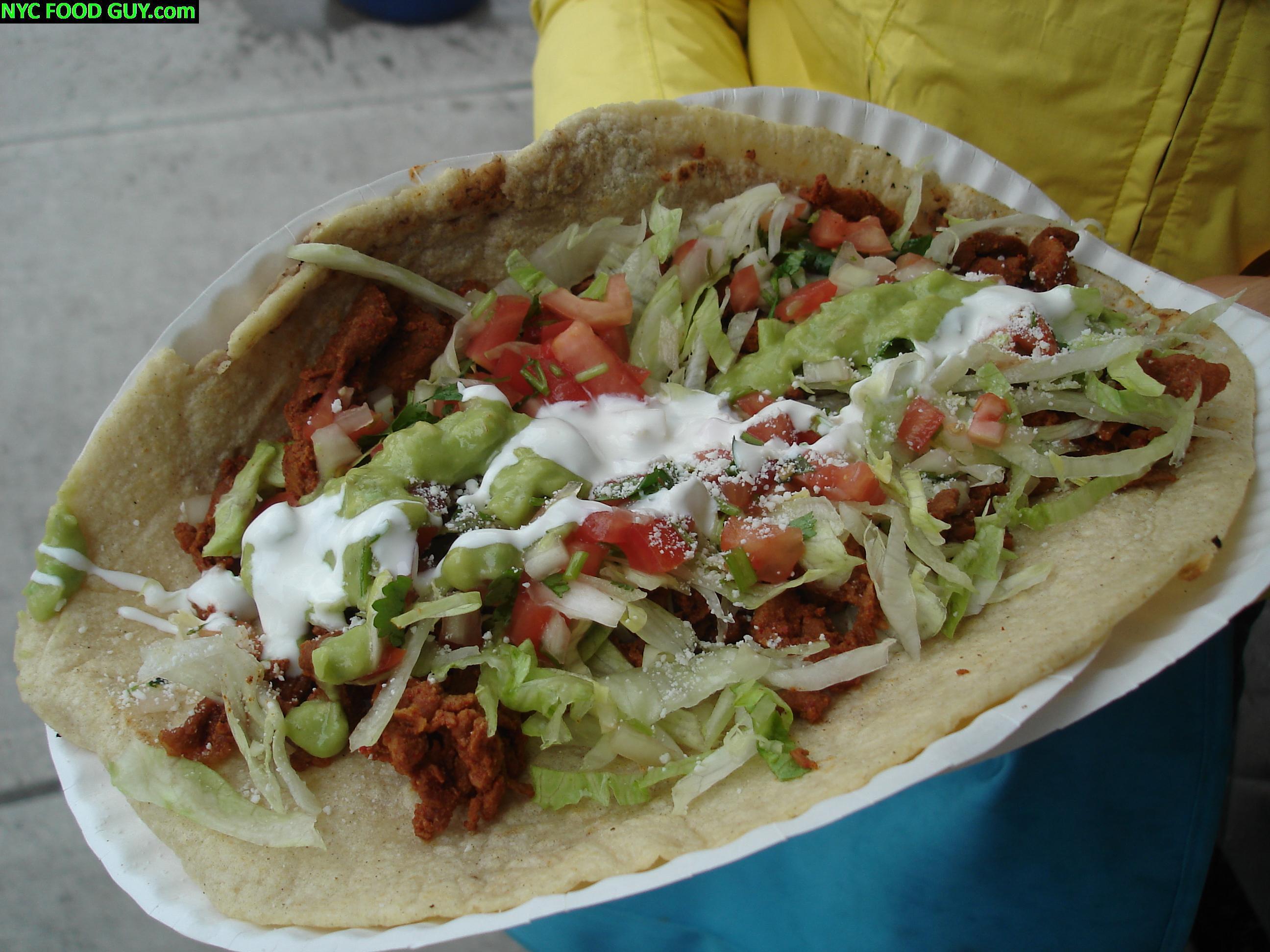 Read on to find out how you can make your huarache even more delicious, plus learn how to identify the Martinez taco truck. Click here for info on how to get to the Red Hook Ball Fields from Manhattan, Brooklyn & Queens.
Once you receive your finished huarache from the truck, you'll get a nice amount of heat from the enchilada pork, but I like to add some of the Martinez hot sauce, deep red and super spicy, and some of the bright-green, hot salsa verde. I pass on the mild salsa fresca because we already have chopped tomato on our huarache.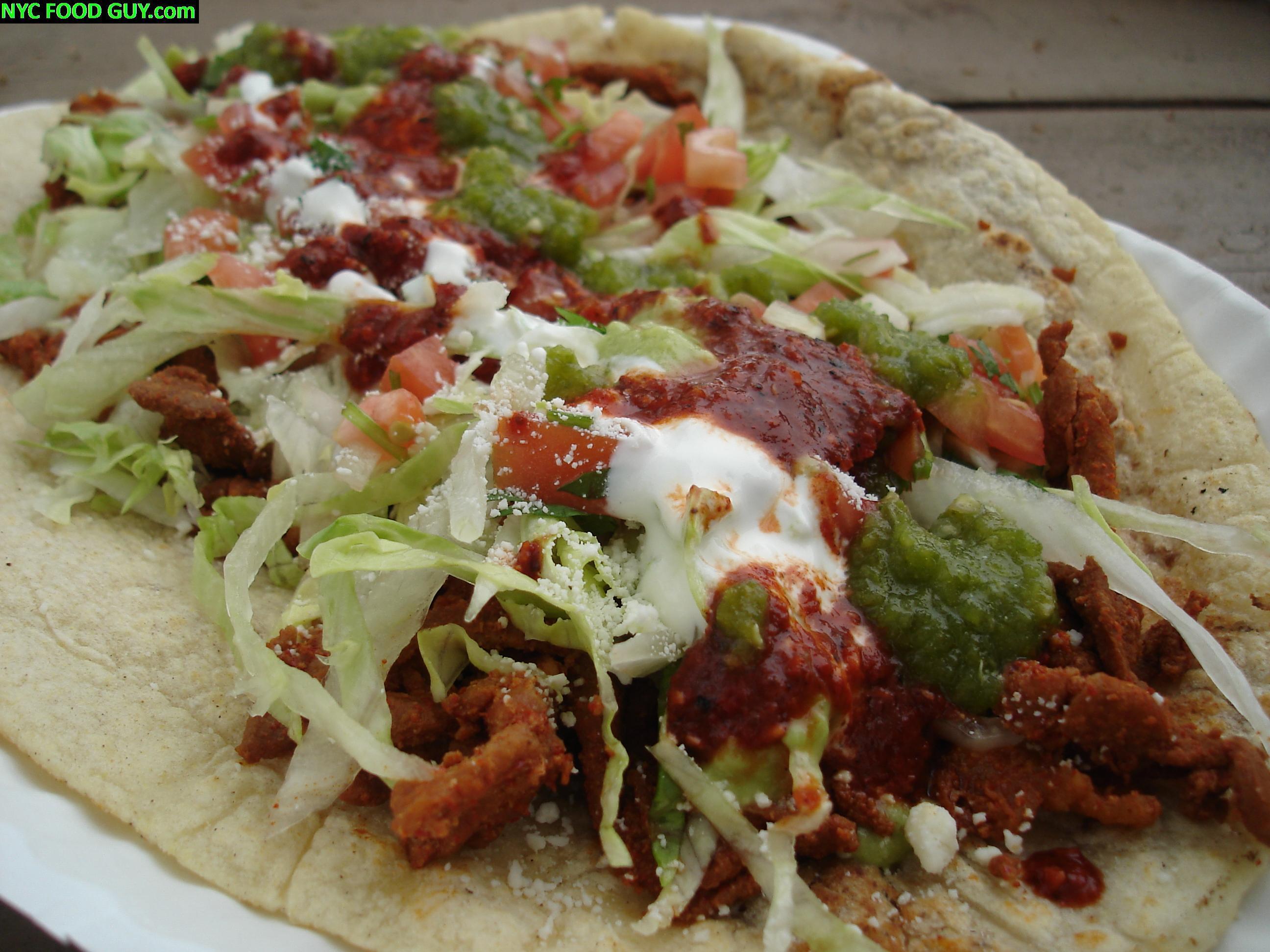 The only way to eat your huarache without destroying it is to fold it like a taco. Be gentle because the masa is delicate. It's a sloppy mess of deliciousness that I have to eat every time I go to Red Hook.  It's so tasty, I usually end up greedily eating the fallen bits of filling from my plate. I'd recommend splitting the huarache if you want to make the most of your appetite. The silver-sided Martinez taco truck (front right of photo below) is usually on Clinton Street facing the corner. If you're having trouble figuring out how to convey your order, ask for Claudia–she speaks English well. Tell her NYC Food Guy sent you.