May 6, 2009
Let's keep this plain and simple. Every Saturday and Sunday from May to Halloween (roughly), the most diverse, authentic, affordable, and delicious gathering of Latin American street food vendors takes place at the corner of Clinton Street & Bay Street at the Red Hook Ball Fields in Red Hook, Brooklyn. Mexican, Dominican, El Salvadoran, Colombian, Chilean, Guatemalan. It's all represented with pride, love and the BEST LATIN AMERICAN FOOD NYC Food Guy has ever tasted What's more? Nothing is over $10.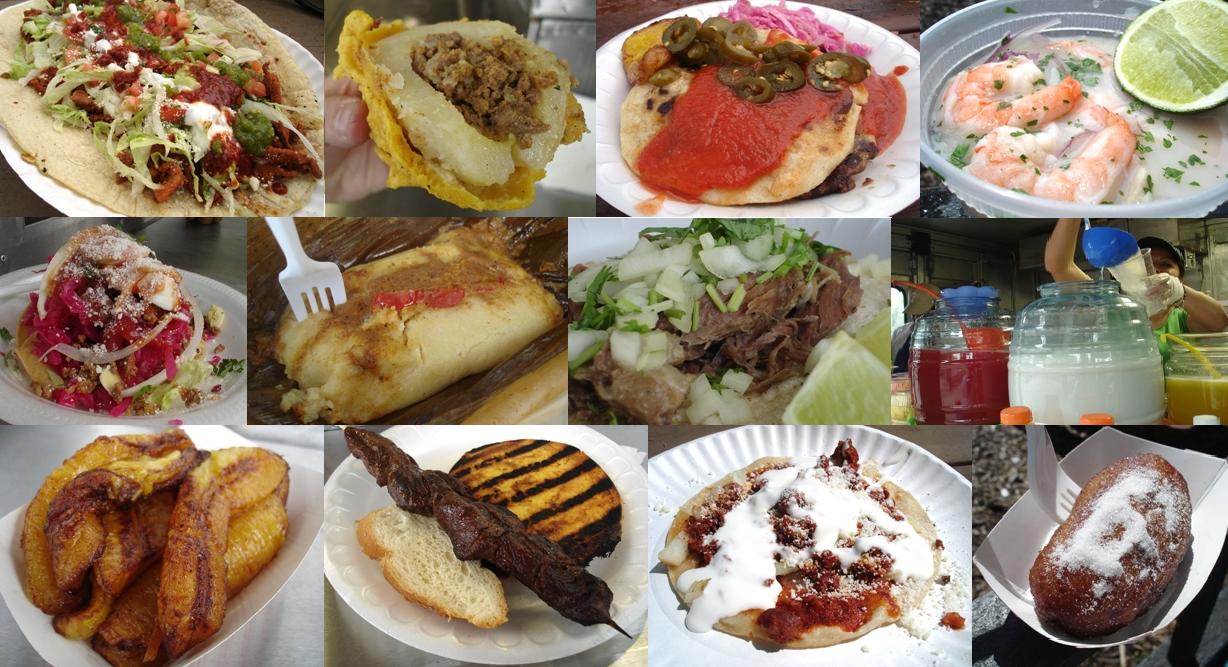 Once you arrive, however, it's an overwhelming experience: so much delicious food and so little English spoken by some of the vendors. Trust me when I tell you, if you like Latin American food and you're willing to try new things, this experience will change your life. Email me: [email protected] if you have any questions or concerns.
Read on for information on how to get to the Red Hook Ball Fields plus other essential information.
Related:
NYC Food Guy's favorite food item at the Ball Fields
NYC Food Guy's Red Hook Ball Fields Flickr Set
Essential Information
HOURS OF OPERATION
Saturdays & Sundays from around 11AM until 8PM, as long as people are still out there buying food.
RAIN INFORMATION
As of now, there's no rain information line. Just assume if you wouldn't want to be out there, they probably wouldn't either, although it's a good bet they have a little more of a threshold for the rain than you do. If it just looks like it may rain, however, that will not stop the vendors.
Getting There
FROM MANHATTAN:
You have two options coming from Manhattan:
1) Take the F train to Smith-9th Street and walk to the Ball Fields, outlined in the map below. Lately there have been some service issues and to get around them, you'll take the F Train to the G Train's Hoyt Street-Schermerhorn Street stop, the third stop from Manhattan, and transfer to the G Train there, which will take you to the Smith-9th Street Stop. You will hear announcements about this on the F Train.
View Walking from F Train To Red Hook Ball Fields in a larger map
2) The free IKEA Water Taxi which departs daily from Pier 11 (below) near Wall Street.
Here's the information from the Water Taxi's Website.
Here's the information from Ikea's Website.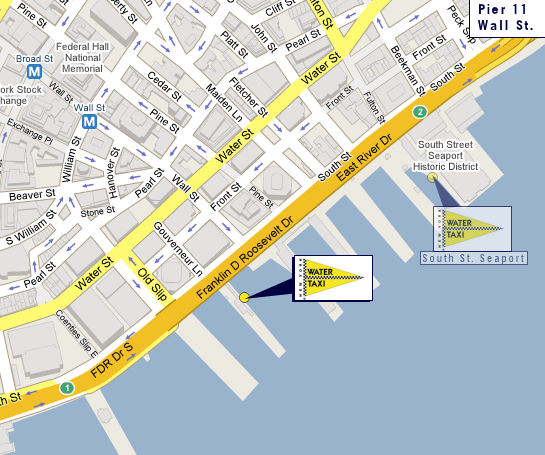 Below you'll see the route from Pier 11 to IKEA's Red Hook pier.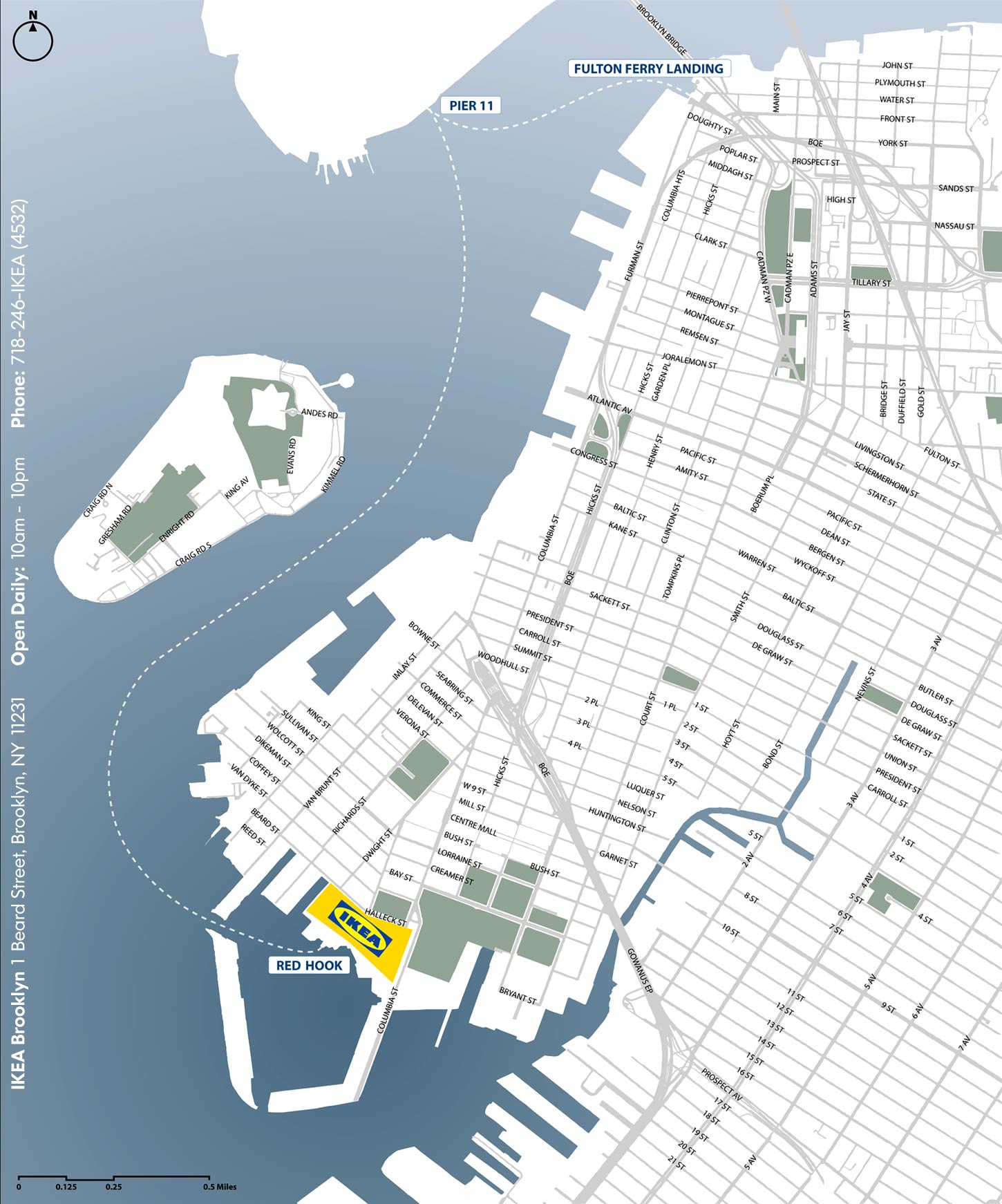 I'm not sure exactly how to get from the IKEA pier to the Ball fields but judging from the map below, it can't be that hard to get from the IKEA pier (Boat logo) to the Ball Fields (Food & Drink logo):
View IKEA Pier to the Ball Fields in a larger map
GETTING TO RED HOOK FROM QUEENS:
1) Take the G Train to Smith-9th Street. Here's the stops on the G Line.
GETTING TO RED HOOK FROM BROOKLYN:
1) Take the F train or the G train to Smith/9th St
2) By Bus: Take the B77 to the Gowanus Smith-9th St/Subway Station stop or the B75 to Gowanus 9th St/Smith St stop
Here's the Brooklyn Bus Route Page from the MTA's website